Insights from speaking engagements: 2021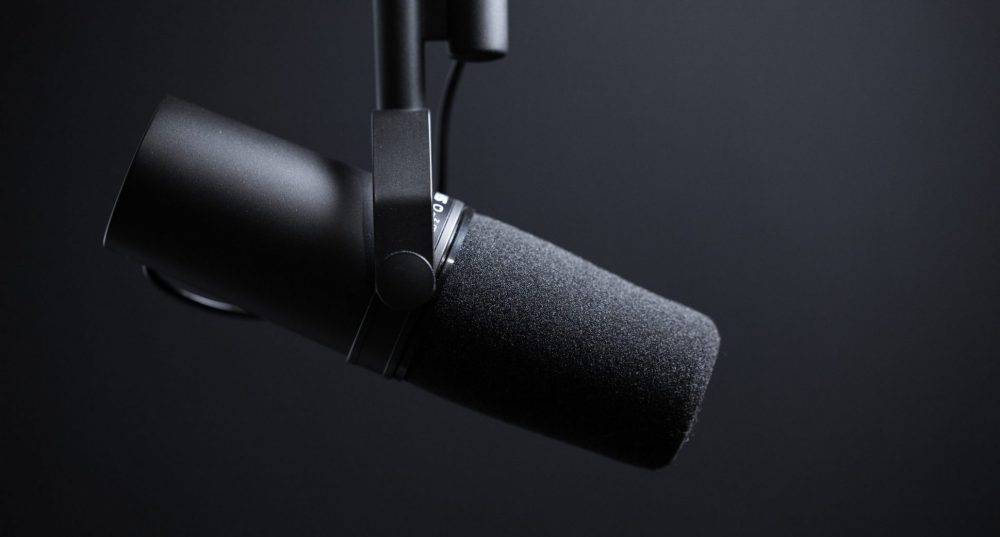 At Shahi, we believe in sharing our experiences and learning with all the stakeholders in the fashion industry and beyond. This is an ongoing post to share insights from our speaking engagements in 2021. Read insights from previous years' engagements: 2020, 2019.
July 15, 2021 | Walmart Global Sourcing Sustainability (Regenerative Retailer) Summit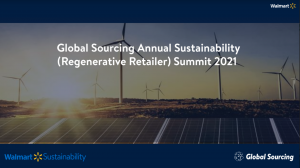 The summit explored how the suppliers can work together with brands actively to pursue sustainability goals aimed at sourcing responsibly, eliminating waste and emissions, selling sustainable products, and protecting nature. In the virtual session, Mr. Rajneesh shared Shahi's vision of 'doing more with less resources' along with the company's progress in improving its impact in four distinct areas: energy, chemicals, water, and materials.
June 1-4, 2021 | United Nations Responsible Business and Human Rights Forum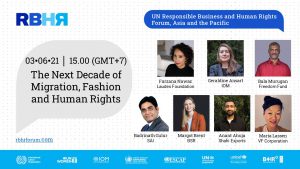 The UN Human Rights Office for Southeast Asia organized five virtual sessions at the 2021 UN Responsible Business and Human Rights Forum. Anant Ahuja, Head of the Organizational Development at Shahi, spoke at 'The Next Decade of Migration, Fashion and Human Rights' panel, centered around the role, vulnerabilities, and experiences of migrant workers and the impact of future business trends on them, especially the female labor in the fashion supply chain. He discussed a few practical examples of how Shahi is contributing to the wellbeing of migrant workers including implementing our skill development program since 2013, establishing the Migrant Support Centre in 2021, and our goal to provide access to vaccines to our entire workforce.
April 27-29, 2021 | Sustainable Apparel and Textiles Conference
The two-day event organized by the Innovation Forum addressed how apparel brands can adapt practices to deliver on growing stakeholder expectations and drive circularity while reducing the climate impact on the fashion supply chain. Mr. Anant Ahuja, Head of Organisational Development at Shahi spoke about the challenges, particularly the power imbalance faced in the textile industry, and how adhering to practices such as on-time payments and making long-term commitments with suppliers will help improve the buyer-supplier relationship.
April 13, 2021 | Transformer's Foundation x Manufactured Live Event
The live panel discussion organized by Tranformer's Foundation and Manufactured Podcast focused on consolidation and vertical integration in the fashion supply chain in a post-pandemic world, and how vertical integration supports sustainability within the suppliers. Anant Ahuja, Head of the Organizational Development at Shahi, reflected on Shahi's journey and the values of sustainability and worker wellbeing that have been passed over generations. In the session, we discussed the several benefits of being vertically integrated including improved traceability, speed, cost, and time-saving mechanisms. Shahi hopes to bring together manufacturing expertise to further improve the vertical integration across the industry.
Watch a recording of the full panel discussion:
February 24- 26, 2021 | ReWire: Sustainability 2021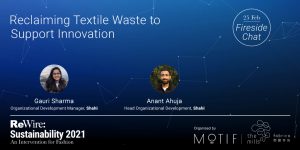 This 3-day virtual event was organized by MOTIF and The Mills Fabrica with selected disruptors in the sustainability industry. The event spotlighted emerging ecosystem standards, new materials, and a pathway towards circularity to fuel innovation across the fashion supply chain. On the panel, "The infrastructure of sustainability" on February 24, 2021, we talked about our approach towards energy conservation and clean energy transition. In 2019-20, 77% of the electrical energy consumption across Shahi was carbon neutral. On February 25, 2021, we presented our new research project with The Hong Kong Research Institute of Textiles and Apparel. We are reclaiming textile waste to grow cotton more efficiently as a way to support cotton farmers. Register for free to access the session recordings here.
February 23, 2021 | Manufactured Podcast, Season 3

Manufactured is a podcast started in 2020 to provide an insider perspective on sustainability in the fashion supply chain. Two members of Shahi's Organizational Development team, Anant Ahuja and Gauri Sharma were invited to speak for the latest double-episode which is now in its third season. We believe in the power of being transparent, sharing our experiences, and gaining valuable feedback to improve further through platforms like Manufactured. Part 1 of the podcast covers Shahi's journey over the last 45 years, and our perspective on collaboration between buyers and suppliers to drive sustainability. Part 2 of the podcast covers how Shahi has benefitted from becoming a vertically integrated supplier, and insights on our collaboration to drive circularity in the fashion supply chain.
February 19, 2021 | Hong Kong University of Science and Technology (HKUST), MBA Session on Supply Chain Sustainability
The session organized by HKUST as a part of their MBA Program focused on sustainability considerations in the global supply chains. We were invited as a guest speaker to offer the MBA students a perspective on how Shahi, India's largest apparel manufacturer, and exporter, embrace sustainability through focused social and environmental initiatives. The interactive session included questions from the students on the challenges of implementing a multitude of worker wellbeing programs, disseminating best practices across the industry, and managing a large workforce during the COVID-19 crisis.
Please write back to us at od@shahi.co.in for more information.