Shahi's journey to achieving 100% renewable electricity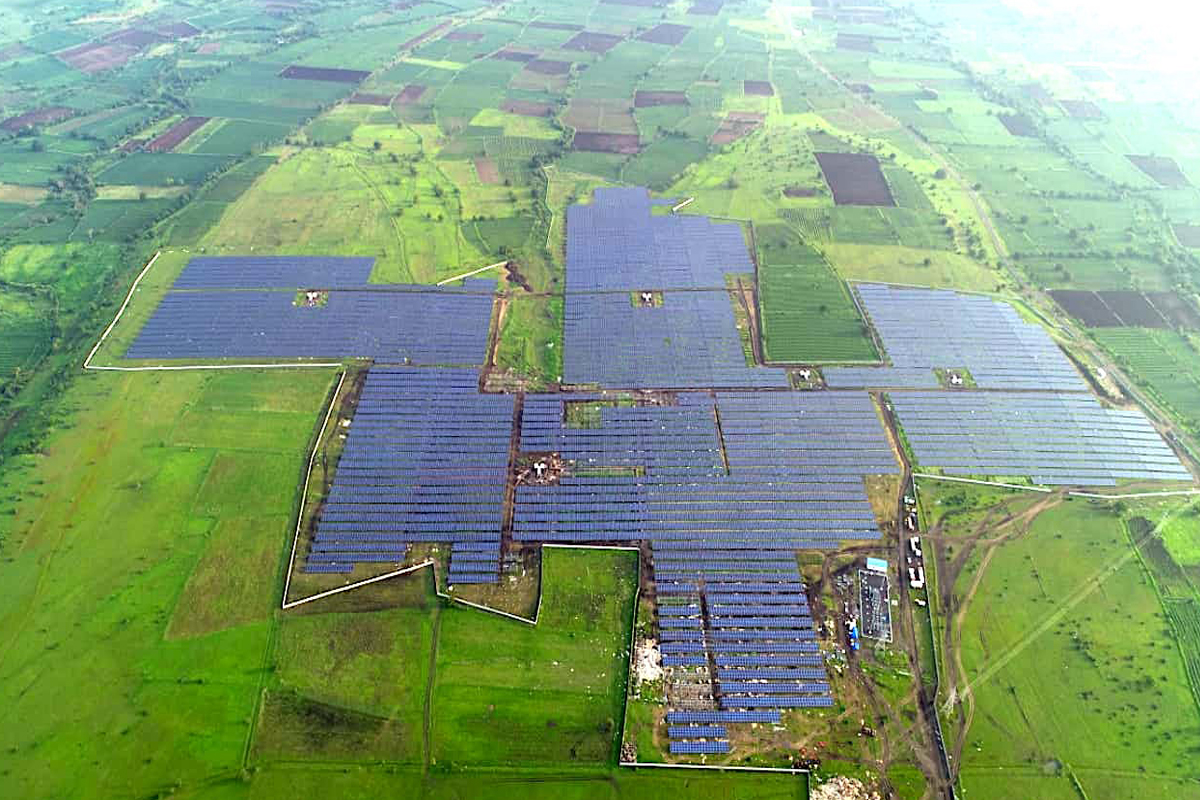 The fashion industry, like many others, is energy-intensive. To find solutions to the climate change challenges it becomes imperative for all stakeholders in the value chain to play their part in driving decarbonization. As India's largest apparel manufacturer and exporter, Shahi hopes to support the long-term sustainability of the fashion industry with a vision to power its operations with 100% renewable electricity. This blog post summarizes the insights from interviews with our management on our approach towards energy conservation and clean energy transition. 
In the decade of climate action 
The world must act now to minimize the worst consequences of climate change and limit global warming to 1.5 °C by 2030 as per the Paris Climate Agreement. The fashion industry is a major contributor to climate change responsible for 2.1 billion metric tons of greenhouse gas (GHG) emissions in 2018 (4% of the global emissions). On the other hand, this industry holds the potential to cut around 1 billion metric tons of GHG emissions by 2030 by improvements in energy efficiency and a transition from fossil fuels to renewable energy sources at the manufacturing and fiber production stage (Mckinsey, 2020).
At Shahi, resource conservation and pollution prevention have been the core values of our corporate leadership and sustainability strategy. We have a vision to power our operations with 100% renewable electricity. As India progresses towards its Intended Nationally Determined Contribution to reverse climate change, we are committed to doing our part to reduce our carbon emissions and become energy efficient. Here's how*:
We have set up two solar power plants of 32 MW and 52 MW capacities each in the South Indian state of Karnataka which catered to 65% of our electricity requirements.
We have set up an 8.57 MW wind energy plant in the state of Maharashtra.
Combining energy generation through process steam turbines, wind, and solar plants, 77% of electrical energy consumption across Shahi was carbon-neutral.
Due to carbon-neutral energy consumption, we have avoided 103,000 MT of GHG emissions.
From the baseline year 2016, we have reduced 50% scope II GHG emissions across our operations.
We are investing in energy-efficient infrastructure in our factories like LED lighting, high volume low-speed fans, and servo motors in sewing machines resulting in significant power saving.
*Updated data for 2019-2020
Our energy conservation strategy
We started exploring clean energy and energy conservation solutions in 2013. Because electricity is the most commonly used type of energy and one of the key cost factors, our senior management commissioned a survey to the Environmental Sustainability team to identify major electricity consumption sources in our factories and textile mill in Karnataka. The survey analyzed that lighting accounted for a major proportion of electricity consumed on-site. A replacement in lighting to energy-efficient LEDs can significantly reduce power costs and result in energy savings. Based on the survey results, we launched a campaign to replace conventional T8 lamps with LED lightings in our factories leading to 50% power savings and a reduction in average indoor temperature by 2.5 °C. Since then, we have installed LED lighting in all our new factories.
While we were finding other ways to reduce our power consumption through energy efficiency measures, the Karnataka State Government was looking for opportunities to increase the quantum of solar energy in their state. Shahi operates more than 50 factories and a textile mill in Karnataka – a state with rich renewable energy potential. State Government Policies and the Regulations issued by the Karnataka Electricity Regulatory Commission (KERC) have helped the growth of renewable energy in the state. As per the KERC (Procurement of Energy from Renewable Sources) Regulations, 2011 and the amendments enacted in the year 2014-15, any consumer having electricity demand exceeding 5 MW, and using non-renewable sources, must procure renewable electricity through a power purchase agreement or generate renewable electricity for self-consumption. Thus, we started focusing on how to adopt renewable energy. The intention was clear – to pursue a long-term sustainable and economically feasible plan to reduce our carbon footprint.
Setting up our own solar power plants
It was a combination of our commitment and favorable regulatory policies in Karnataka which resulted in the development of a solar power project. In March 2018, we set up two solar power plants of 32 MW and 52 MW capacities each in the Bellary and Bidar districts of Karnataka. Spread across 300 acres of land with over 250,000 photovoltaic panels (Solar PV), the plants have a capacity to generate more than 130 million kWh of electricity per year under ideal conditions. This development involved the risk of creating a new asset and its outcomes in the long-term. However, the benefits included savings on conventional electricity costs in the long-term, increased energy independence, and less exposure to fluctuating electricity costs. In 2019-2020, the solar plants catered to 65% of our electricity requirement. Around 125,196 MWh electricity was generated through the solar plants avoiding 103,000 MT of GHG emissions. This emission reduction is equivalent to saving 70,000 MT of coal reserves used in a thermal power plant annually to generate the same amount of electricity.
Solar PV-based electricity generation in India faces certain challenges including the requirement for optimum sunlight and temperature conditions, high upfront costs, availability of land near substations for installation of solar panels, high transmission and distribution losses, varying charges and levies imposed by utilities, and different renewable energy policies and regulations in different states. Karnataka is emerging as a renewable energy surplus state and we believe that the benefits of investing in renewable energy in Karnataka will outweigh the challenges with the supporting policies and strategies in place. The state has also developed the world's largest solar park which spans over 13,000 acres of land with a total capacity of 2.5 GW. With Amendments in Karnataka Solar Policy, more investment is likely to occur in the renewable energy sector in the state. In addition to the solar plants, we have also invested in wind energy in Maharashtra with seven windmills having a power generation capacity of 10-12 million kWh per year.
Different states have different policies and mechanisms for renewable energy installations. To increase the flow of investment in this sector, India as a country may need standardized norms and regulations across states. The Government of India is also supporting a business-friendly environment for the renewable energy sector. At the UN Climate Change Conference COP25 in 2019, the Indian Ministry of New and Renewable Energy has committed to de-risk investment in the renewable energy sector while involving farmers, commercial and industrial sectors into the renewable value chain.
Beyond renewable electricity 
We believe that balancing the generation of clean energy with operational energy efficiency measures will be key to a successful and sustainable decarbonization strategy. Process steam generated in our operations is being used in steam turbines to generate electricity and thereby reducing our power consumption and GHG emissions. Agro-waste is used as biomass fuel for steam generation through boilers. Further, we have converted most of our high-speed diesel-fired boilers into agro-waste or PNG-fired boilers.
By harnessing new technologies, investing in the right infrastructure, and eliminating process inefficiencies we are further able to accelerate our energy conservation efforts. This includes:
Replacing T8 lamps with LED lights (50% energy saving), clutch motors with servo motors in sewing machines (55% energy saving), and conventional fans with high-volume low-speed fans (73% power saving)
Increasing efficiency of boilers by adjusting motor speed through variable frequency drive
Flash steam recovery
Usage of occupancy sensors in sparingly used areas
Comprehensive air leak audits and installation of solenoid valves to prevent compressed air leakages
In our new factories, we are incorporating green building design principles from the planning stage. For example, we are using sunlight illumination on the production floors leading to minimal energy consumption. New factories are being designed to use the maximum amount of daylight and good ventilation.
Future outlook 
Climate change is one of the most urgent challenges of our time. To achieve the scale of renewable power needed to reduce emissions globally, businesses need to follow the path towards 100% renewable energy. Because every business is unique, each transition will be different. However, with new and improving technologies, greater cooperation, favorable policies, and knowledge sharing around the globe, this transition will become increasingly possible. As a responsible manufacturer, we look forward to collaborating with our industry peers, customers, and policymakers to contribute to a sustainable future.
For more information, please write to us at od@shahi.co.in
This blog post has been updated on April 6, 2021.