Scaling P.A.C.E. to women in our supplier factories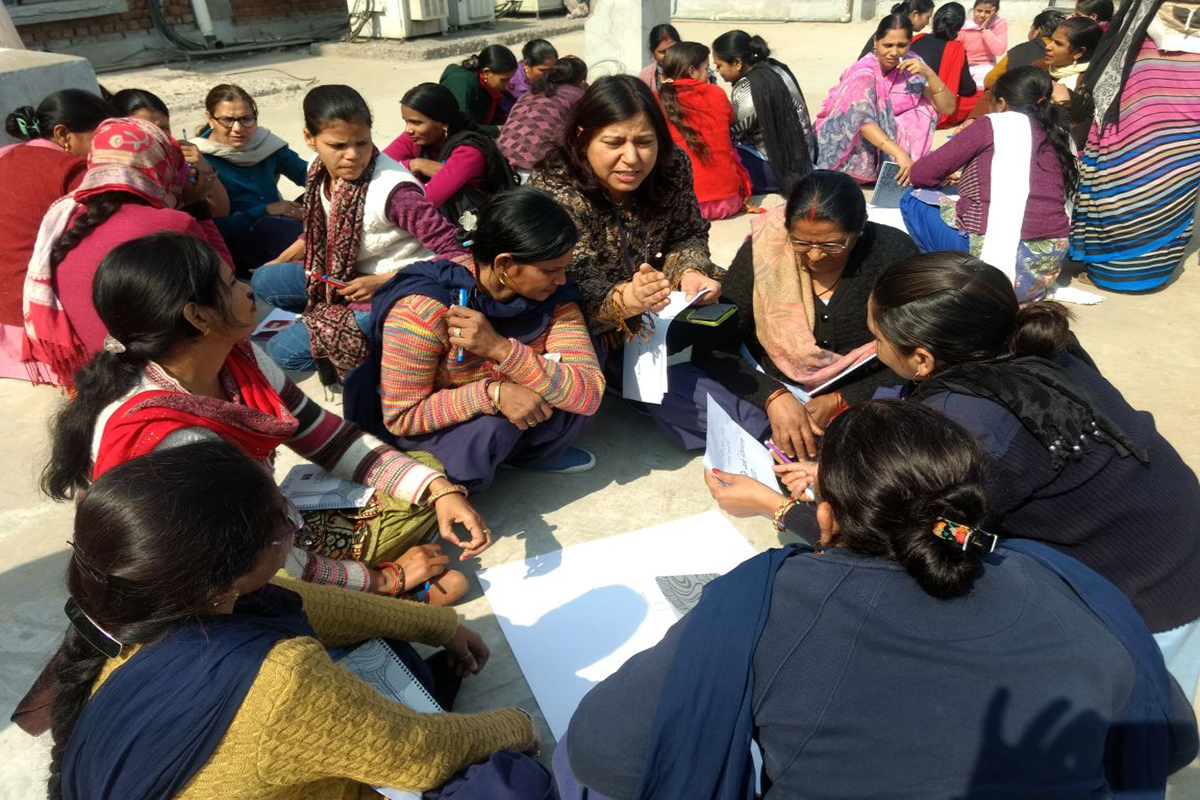 In 2007, Shahi was the first company to pilot Personal Advancement and Career Enhancement (P.A.C.E.), a proprietary life-skills program by Gap Inc. We were also the first Gap Inc. supplier to be awarded the license to scale up P.A.C.E. by training women beyond our factories.
Working with our suppliers felt like a natural transition when thinking about extending P.A.C.E., and we were lucky to find a partner like Tex Fasteners who were keen to advance women in their factories. Their team's sheer enthusiasm and persistence motivated us to launch P.A.C.E. in their zipper factory in Gurgaon, India. Our in-house team of experienced trainers visited the Tex factory regularly and delivered the training to a group of 40 women on soft-skills ranging from communication to financial literacy.
Talking to one of Tex's oldest employees who underwent P.A.C.E. training, she said,
P.A.C.E. training has given me a way to tackle my problems head on by learning problem solving techniques. I have more self-confidence than before as I have learned how to communicate effectively. Through P.A.C.E., I have also learned that there can be no discrimination between boys and girls in our families, and that both have to be given an equal opportunity to grow. I've realized that women can do everything that men can! Most of the difference between men and women has been created by society, which is often incorrect.
– Savita, P.A.C.E. trainee, Metal zipper line, Tex Fasteners (since 1995)