Sustainability is an exercise in both social and environmental well-being.
Sustainability isn't just about doing good – it's about making a real difference for people, the planet, and our prosperity. We realize an even greater responsibility to move the needle in favor of the planet and people with each step. Our 'Responsible For' framework is more than just a plan; it's our promise.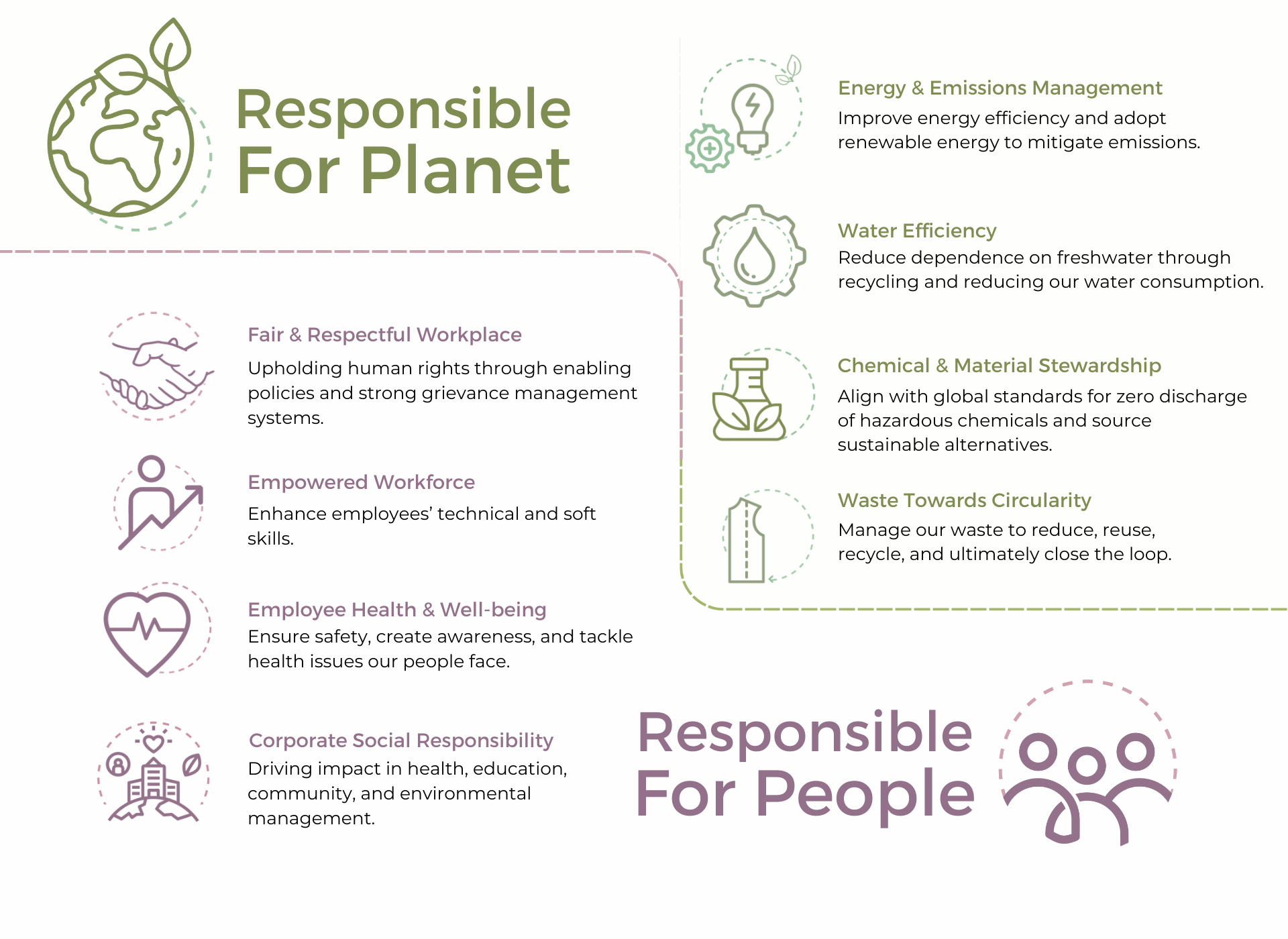 women workers trained in Gap Inc. P.A.C.E., a soft skills program, since 2007
of our factories now have access to Inache, an anonymous digital worker voice tool by GBL
placement rate in our skill development program for community women running in 18 states
hours of training delivered
factories now under the Social & Labor Convergence Program (SLCP)
verified Higg FEM score against global average 59.67%
total renewable electricity capacity, including 8.75MW wind energy
sustainable fiber used in garmenting
used for generating on-site energy in garmenting
CDP Score against global average of C
Sustainability Certifications
Responsible for Planet
We believe in responsible business growth by integrating environmental sustainability into the heart of our operations at all stages of production. We improve our environmental performance through resource conservation and pollution prevention to consistently achieve higher resource efficiency.
Our Targets and Progress in FY 2022
Area
Target
2022 Progress (Cumulative)
Energy
100% renewable electricity by 2026
70%
50% energy consumption from carbon-neutral sources by 2026
36%
Water and Wastewater
85% recycled water usage for industrial purposes in garment units by 2024
81%
75% recycled water usage for industrial purposes in textile mills by 2024
71%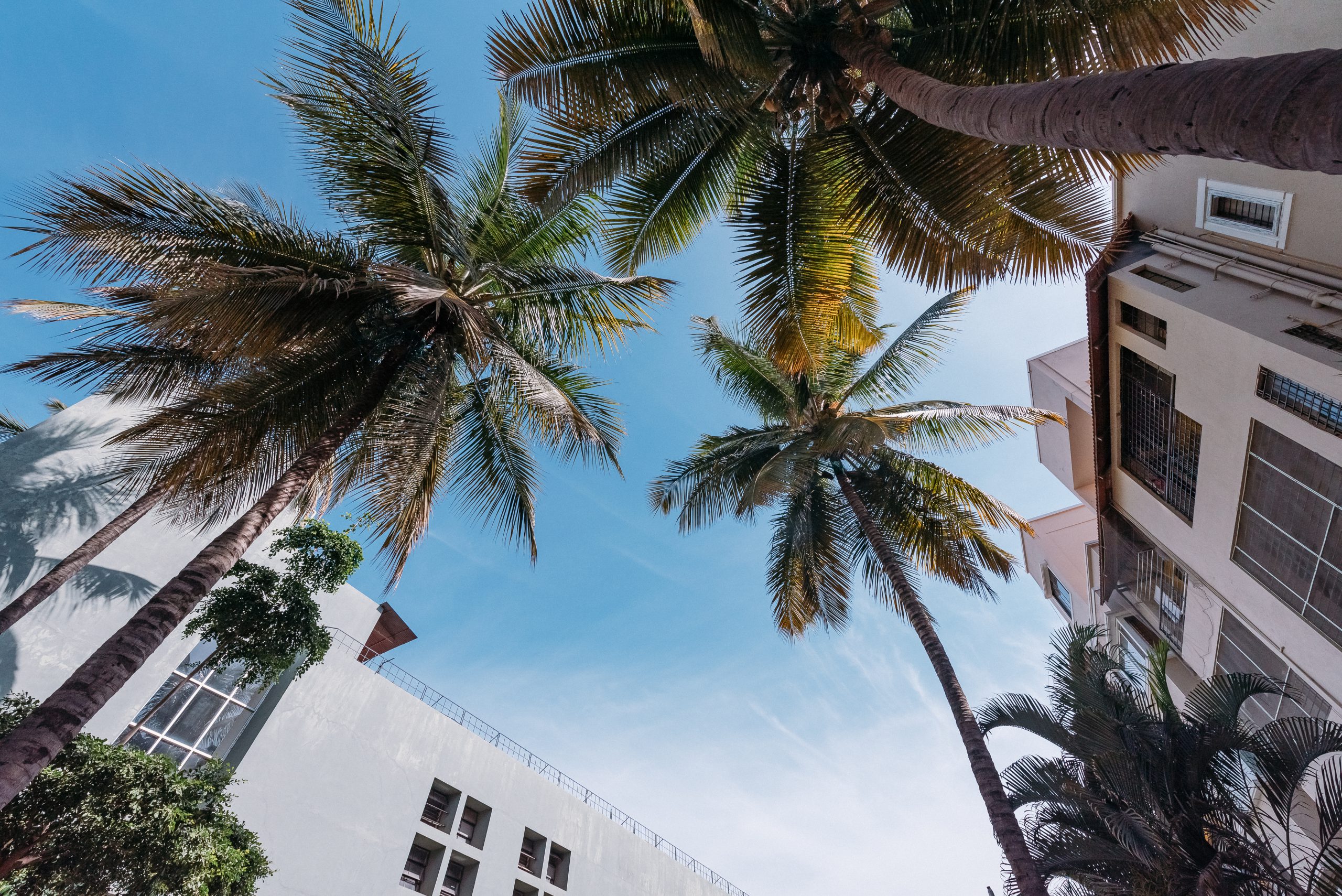 Responsible for People
At Shahi, we firmly believe that our people are invaluable assets that drive our successes. Our approach cultivates a secure and thriving atmosphere for our employees and cares for the communities we operate in. We carry our founder's spirit of empowering people and driving financial independence in all our programs.
Our Targets and Progress in FY 2022
Area
Target
2022 Progress (Cumulative)
Governance
All factories under SLCP by 2024
Covered 84% of our factories
To have the Inache tool in all factories by 2024
Scaled to 74% of our factories
Empowered Workforce
To train 90,000 women in Gap Inc. P.A.C.E. by 2024
Trained 86,492 women (96%)
To train 100% of supervisors in STITCH by 2024
Trained 4,772 supervisors (78%)
To enroll 500 leaders in eight months of leadership course training under PULSE by 2025
Enrolled 455 Leaders (91%)
To train 2,000 unit and corporate staff in various behaviors and soft skills by 2024
Trained 2,495 staff (124%)
Fair and Respectful Workplace
Train 65,000 community women through Skill Development by 2024
Trained 53,542 women (82%)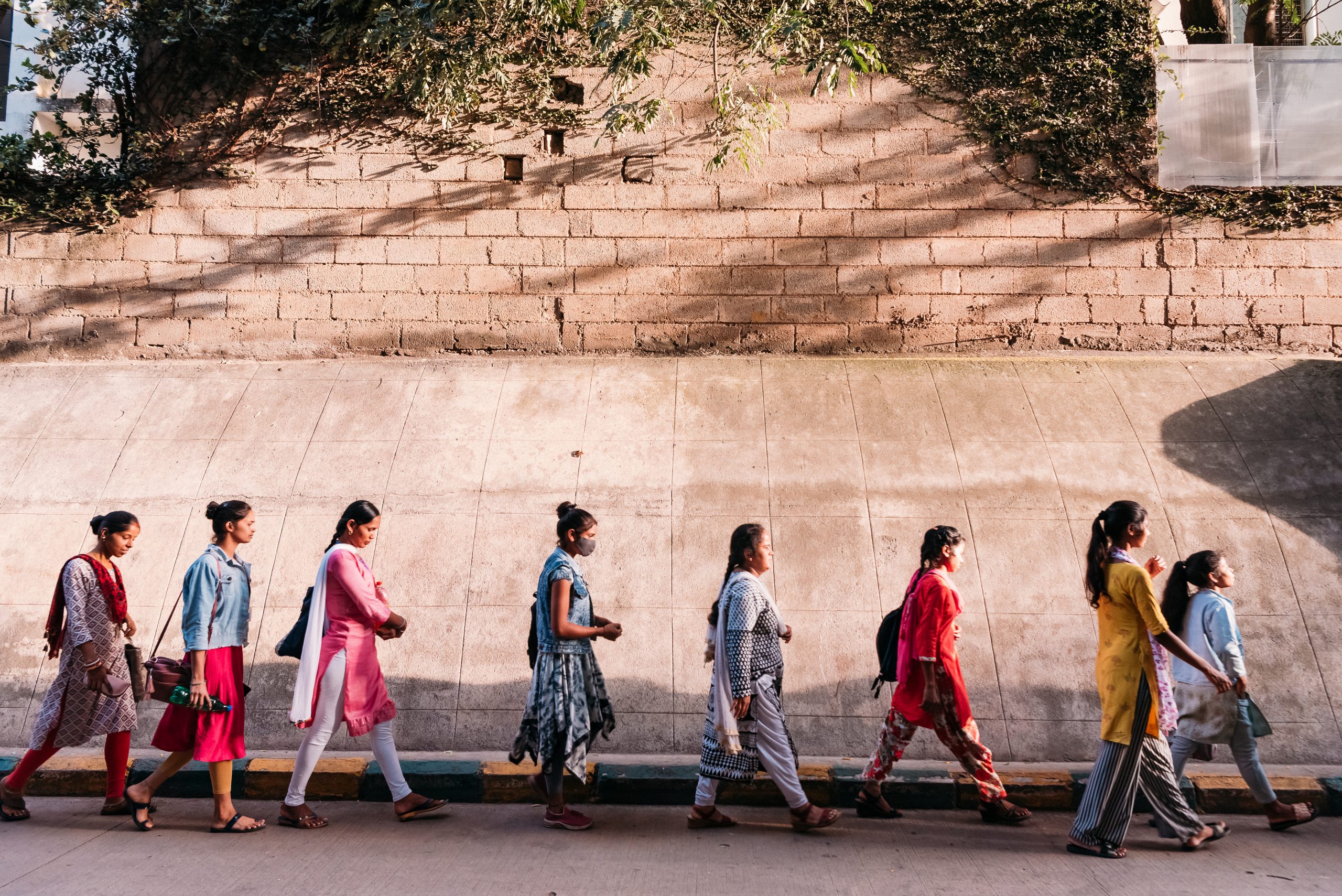 Corporate Social Responsibility
Serve, uplift, and transform communities for a sustainable future.

Corporate Social Responsibility (CSR) is an arm of our Responsible For People mission that extends our learnings from worker well-being initiatives to our communities. Our purpose to uplift people emerges from our founder's understanding of the ripple effect triggered by meaningful employment. The transformation of people's lives through our employees is a motivation to dedicate our energies toward our focus areas.
Our focus areas and key initiatives: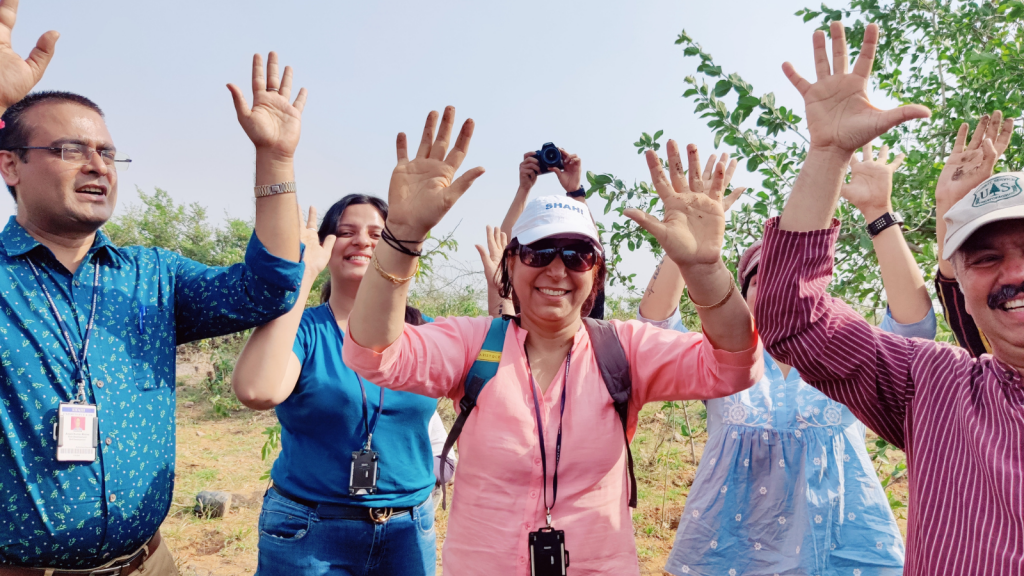 Area
Target
2022 Performance (Cumulative)
Samarthanam
Promote and provide access to soft and technical skills and sustained employment to women, youth, and low-income, underprivileged communities
Support 10,000 migrant workers by expanding our migration support center by 2025
Reached 5,047 migrants
Training 1,880 women, including those at risk of trafficking in sewing and soft skills to promote employment and microenterprises by 2025
Reached 651 women
Soukyam
Drive better health and life expectancy for women, children, and low-income and marginalized communities
Deliver maternal, menstrual and reproductive health services to 42,000 beneficiaries by 2025
Reached 18,099 beneficiaries
Shikshanam
Elevate access to foundational literacy for school-going learners
Improve infrastructure, access, delivery, and quality of education for 16,000 children by 2025
Reached 3,054 beneficiaries
Swacchatam
Facilitates a better living environment in at-risk communities and ecosystems
Plant 21,000 trees in Delhi NCR by 2025
Planted 10,000 trees
Improve solid waste management practices in communities for 150,000 beneficiaries by 2025
Reached 13,025 beneficiaries