Shahi Exports in the Business of Fashion and Mckinsey's The State of Fashion 2021 report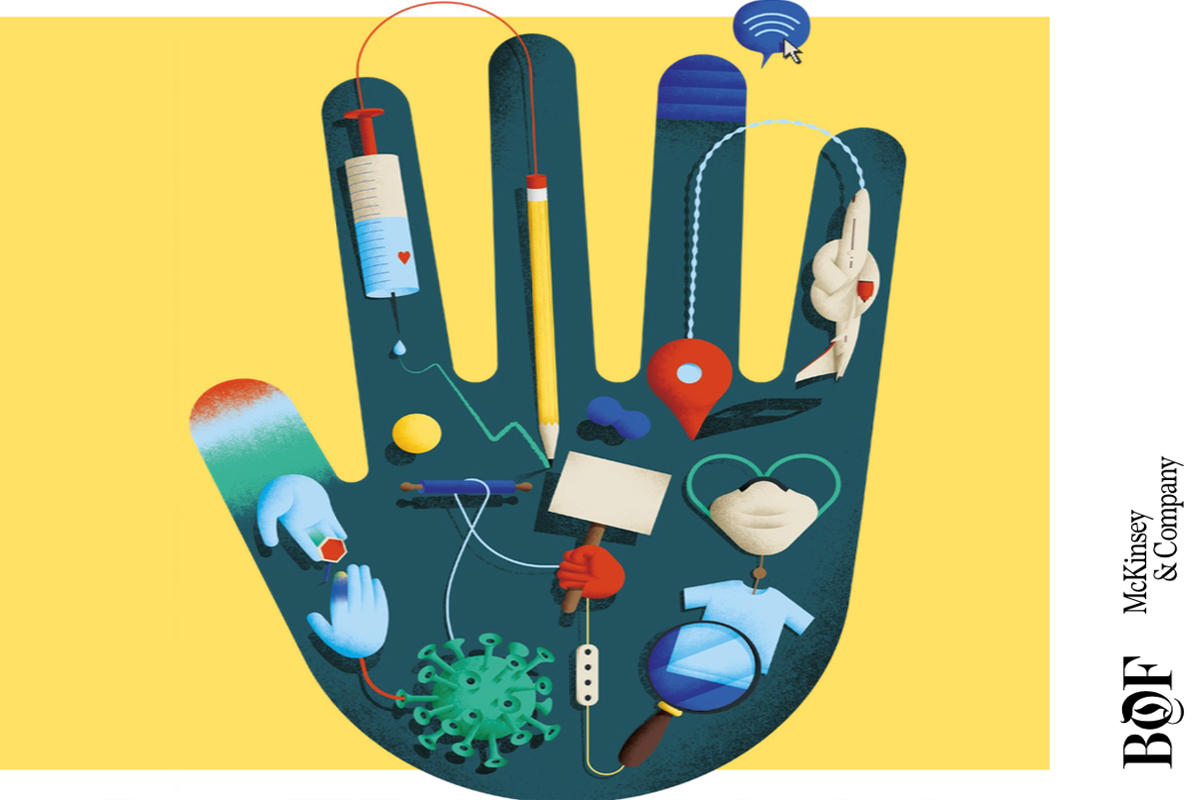 We are honored to have Shahi's Head of Organizational Development, Anant Ahuja, featured in an interview in The State of Fashion 2021 report along with a group of top executives of leading global fashion companies. This group includes Helena Helmersson, Chief Executive of H&M Group, our customer for nearly two decades, and an industry leader that continues to demonstrate their commitment to the sustainability of the supply chain, especially through the pandemic. Other companies interviewed for the report include Kering, Louis Vuitton, Selfridges Group, and Alibaba.
The Business of Fashion and McKinsey & Company team up every year to provide an authoritative annual picture of The State of Fashion, identifying the key themes and business imperatives shaping the industry while tracking the ways in which fluctuations in the world economy feed through into fashion. Amidst the COVID-19 pandemic, the fifth annual The State of Fashion report forecasts the continuation of tough trading conditions this year, forcing companies to find their 'silver linings strategies.'
In Shahi's interview, we reflected on new opportunities to reform fashion's supply chain, in order to remain resilient amidst the devastating impact of the crisis and more turbulence ahead. Throughout the month of April 2020, India was in complete lockdown. At this time, we repurposed our factories to produce over 500,000 Personal Protective Equipment (PPE) suits for frontline healthcare professionals and leveraged our skill development centers to produce over 130,000 face masks. Further, we collaborated with industry leaders by endorsing ILO's Call to Action on "COVID-19: Action in the Global Garment Industry" and compensated our workers for the entire lockdown period.
(A short video on PPE suits production in our factories, created in April 2020.)
Despite positive efforts, the initial widespread cancellation of orders and invocation of force majeure clauses created a shock for the supply chain. According to McKinsey Global Fashion Index analysis, fashion companies posted approximately a 90 percent decline in economic profit in 2020, after a 4 percent rise in 2019. The silver lining amidst this tragic time period was the renewed and accelerated focus on sustainability, innovation, and closer collaboration between brands, suppliers, and industry stakeholders. For example, the pandemic highlighted the importance of worker wellbeing. The health and safety of workers became essential to care for in order to operate factories. Shahi has prioritized worker wellbeing as a key business strategy, and this focus helped us navigate the challenges of the pandemic.
Brands and suppliers that were leading the sustainability revolution in the fashion industry prior to the pandemic have now put more urgency behind collaboration and innovation. For example, as part of H&M Foundation's $100 million research partnership with The Hong Kong Research Institute of Textiles and Apparel (HKRITA), Shahi is working with HKRITA to test whether textile waste can be used to grow cotton more efficiently. We are also collaborating with some of our brand partners to set up onshore and custom manufacturing.
"We've seen that our customers have become more demanding [about how we can help them achieve sustainability goals, as well as sustain quality and increase speed]. I think it's a natural progression as you become bigger and work closer with [the biggest] brands that are at the forefront of a lot of these issues."

– Anant Ahuja in The State of Fashion Report 2021
Despite the crisis and the unprecedented challenges brought to the business, Shahi's growth over the years has followed a strategy that ensured the long-term resilience of the company through strong financial management, vertical integration, commitment to support this industry, and a focus on worker wellbeing and sustainability.
—
You can read the full report here (the interview with Anant Ahuja, Head Organizational Development at Shahi is on page 74) or read the full interview on The Business of Fashion (behind the paywall).