Supervisory soft skills can transform factory culture and performance: GBL Study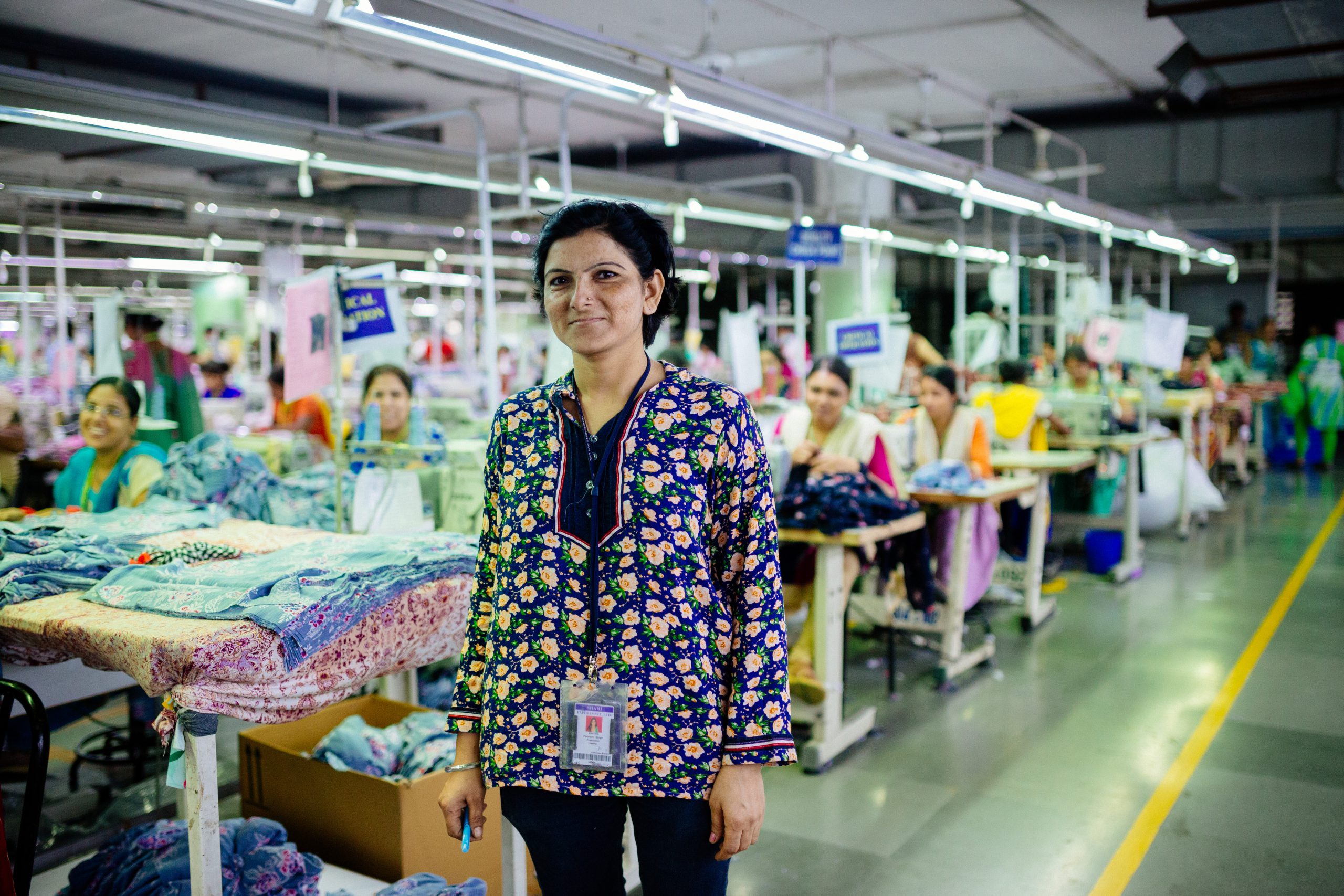 Apparel factories typically operate through assembly-line production. Large teams of up to 70 workers stitch and assemble all the components of a garment under the leadership of a line supervisor. In a fast-paced environment where success is measured by the ability to meet production targets, supervisors are often selected solely based on their technical skills.
While it is common practice for managers in corporate or white-collar jobs to receive management training, factory supervisors are rarely trained on the soft skills they need to harness the potential of large teams.
Recognizing this gap, in 2016, Shahi partnered with Good Business Lab (GBL) to design an extensive soft-skills program called STITCH (Supervisors Transformation into Change Holders) which encompasses sessions on topics ranging from problem-solving and coaching to gender sensitivity and improving workplace culture. GBL's research shows that STITCH enhances supervisors' stock of soft skills, reduces turnover, and increases the workers' productivity in their lines, thus raising incomes and the probability of receiving incentive bonuses. Shahi has already trained over 1400 supervisors in STITCH and enrolled more than 50 percent of supervisors in STITCH since 2017. 
Designing an effective leadership training program
The training content was developed based on an extensive survey of 2,000 supervisors at Shahi on their managerial practices and styles, workplace behaviors, and personality characteristics. The data from these surveys was matched with historical data on productivity to determine the training needs of supervisors required to improve supervisors' effectiveness and behavioral temperament at work. The surveys found that tenure, cognitive skills, internal locus of control, autonomy, and attention are significant influencers. 
The STITCH training was designed to enhance core competencies and capacities of the supervisor to effectively manage their key roles through four modules (see Figure 1)
Module #1: Me as a person
This module helps supervisors understand and reflect on themselves as individuals, and recognize their strengths and values. The aim is to understand and strengthen their cognition of the 'self' before looking at themselves as supervisors. 
Module #2: Me as a supervisor
The second module helps supervisors understand their roles by locating essential skills such as planning and organizing, problem-solving, conflict resolution, and prevention of harassment.
Module #3: Me as a team member
The third module helps supervisors broaden their perspective of what it means to manage a team by being a team member and effectively motivating the team and building engagement. 
Module #4: Me as a leader
This fourth module helps the supervisors to develop their role as a leader. The module covers aspects like coaching a team effectively, being open to feedback, and changing the work culture by encouraging dialogue, openness, respect, and growth.
The sessions have been designed keeping in mind the need to support the transformation of supervisors at both a personal and a professional level. Shahi trainers deliver the training through weekly one-hour group sessions to a batch of around 20 supervisors over a period of 25 weeks (6-7 months).
Reflecting on her training experience, Pavithra, a supervisor in Unit 28 said, "The 'Me as a Person' module helped me understand myself. I make an effort not to judge others and think about how my behavior affects others. The program has made me not just a better supervisor but also a person. I find my level of patience considerably increased, and I hope my interaction with people leaves them with a smile."
Soft skills boost performance on the factory floor
GBL's impact evaluation validates Pavithra's and many other supervisors' experiences. The study concluded that the supervisors who received the training had more skills in the dimensions trained, as they performed significantly better in post-training tests in all four modules. Further, productivity on lines managed by STITCH-trained supervisors increased by 7.3%, and trained supervisors were 15% less likely to quit relative to those who did not receive the training. Trained supervisors experienced 6% higher salary growth and they and the workers in their lines had a higher probability of receiving incentive bonuses compared to untrained supervisors. 
Although the study did not find any significant direct impact of the training on workers' wellbeing and supervisors' satisfaction, stories of transformation shared by trainees indicate a positive change in their behavior and skills sets. Byresh KM, a housekeeping supervisor in Unit 11 shares his experience attending STITCH:
I was a demotivated employee that would neglect my responsibilities and constantly feel stressed. This would manifest in the form of anger and shouting, resulting in high levels of attrition in my team. After attending STITCH in 2021, my attitude towards life and work has completely shifted. I learned skills like patience and problem solving, which I now use to motivate my team, listen to their issues, and coach them on how to do better. My self-worth has increased – I feel like my work matters to the company and I want to contribute further by getting promoted from supervisor to housekeeping in-charge.
Mallesh V G, a supervisor in the manual brushing department in Unit 23, experienced a shift in mindset after attending the gender sensitivity module, "Before the training, I did not believe that women could be team leaders and felt that they can't cope with additional responsibilities. STITCH taught me that gender is not important, but rather the person's interest and skills are what matters. I now actively support women workers in my team to grow professionally."
Future goals
Chitra Ramdas, General Manager, Organizational Development shares Shahi's commitment,
In our experience designing and implementing this simple training has had a transformative impact on workplace relations and the work environment, leading to wider benefits for our organization. Our goal is to train 100% supervisors by 2024. 
Shahi and GBL have developed a smartphone application-based screening application to identify the best candidates to hire or promote for managerial roles by scoring them on their personality, cognitive ability, and managerial quality, potentially eliminating workplace bias. This application will also identify gaps in the soft skills of these candidates which can be filled by delivering relevant STITCH training modules to them virtually.
We're also extending our learning from STITCH to develop soft skills training for middle and senior factory and corporate management. An eight-month leadership development course has been designed with 17 modules to groom upcoming leaders at Shahi. This training will be extended to all leadership at Shahi's factories and offices.
At Shahi, we have known the value of training on soft skills such as time and stress management, problem-solving, and execution excellence by training over 60,000 women in Gap Inc. Personal Advancement and Career Enhancement (P.A.C.E.) since 2007. Our goal is to train 90,000+ women in GAP Inc. P.A.C.E. by 2024. 
In a fast-paced industry where speed of production and delivery is paramount, manufacturers often look to technical and operational solutions to drive efficiency. Soft skills training is usually not a top-of-mind solution for manufacturers. However, studies like this one by GBL prove that soft skills training is a simple yet highly effective tool to boost factory culture and performance, creating a win-win situation for both employees and the company.