Shahi is accelerating digital operations in the apparel industry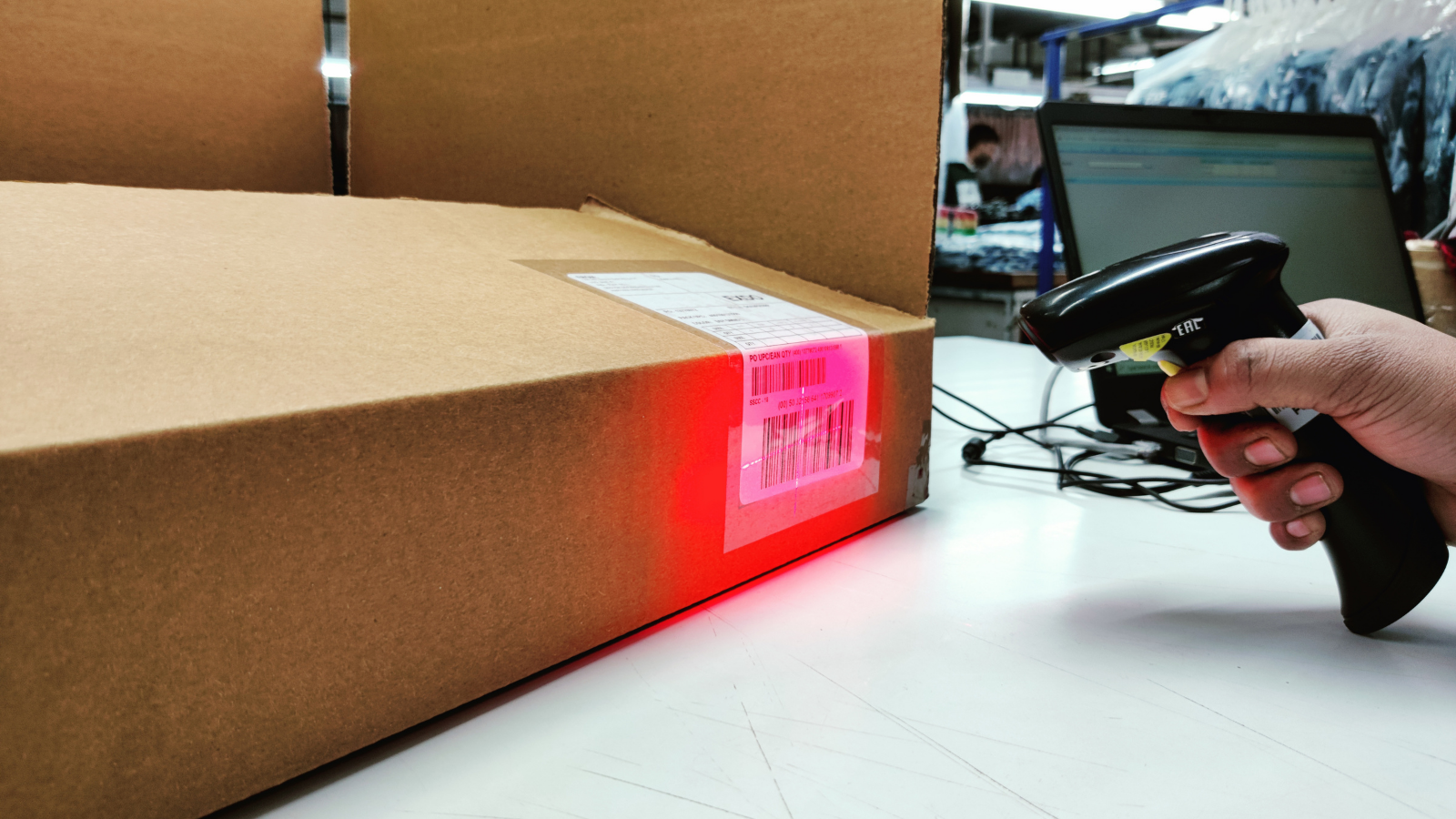 Efforts at Shahi have taken a shift in the last year, and going digital has become the mantra. The focus is primarily on three objectives: improvement in growth, productivity, and experience. While growth and productivity are the focus of every organization globally, experience drives Shahi Exports. It means providing an excellent experience to our customers, employees, and other stakeholders. However, we cannot build this experience without a conscious effort to do it thoughtfully and sustainably.
As part of the strategy to develop this all-around quality experience, we have been engaging novel digital solutions. Using emerging technologies can help an organization unlock new opportunities, including ways to reduce our impacts on the environment.
A few of my favorite initiatives that we have been able to do this year is effectively converting physical activities to virtual ones in a short span of time due to reduced customer and employee travel in the wake of the COVID-19  pandemic. These have helped us save time and money and have reduced our carbon footprint due to significantly reduced fossil fuel usage. These initiatives range from virtual tours of our factories by customers using augmented reality-based solutions to leveraging blockchain-based fiber to retail traceability to ensure ethical sourcing practices.
Where the world is at
Globally, leaders aim to enhance organizational performance through digital technologies. These have become the core of every organization's strategy these days. Boards have realized that leveraging the right technology to solve the correct problems can give them an edge over the competition. Labor-intensive companies have a big opportunity to transform themselves into tech-driven companies. 
The wave of leveraging emerging technology, before the pandemic, gave the world some outstanding new companies in media, shared resource usage, gaming, education, and technology itself. These companies disrupted the existing business models making some even larger companies go out of business. The pandemic changed the context of all such disruptions. People who were shy to use digital technologies or even online meetings had to do it mandatorily now. Many of them cannot imagine going back to old ways. 
We divided our digital initiatives into 'foundational,' 'desirable,' and 'disruptive' categories. While foundational and desirable types have precedents in the industry that we can emulate, it is the disruptive initiatives that we take the lead in to solve problems in a novel and more efficient manner. 
Utilizing the RRP Mantra
Anything that moves from table to table moves at a snail's pace compared to anything that moves from system to system. To make automated decisions in augmented or virtual reality provides an experience as good as seeing the real thing and collaborating around it. Internet of things technology is also used extensively to calculate and improve productivity at shop floors and move the technology right to the network's edge.
RRP is our mantra in process automation. First, we automated Repetitive, Rule-based, and Predictable processes and aimed to convert others into RRP processes by eliminating exceptions and process deviations. A simple example is the process of approvals. The first step will be a request, followed by a review, further discussion if needed, and then final approval. Digitalizing the process cuts down extensively on resources and time used to follow through each step. 
Another example is the transfer and delivery of material. Tracking the movement of a package through a document that is manually checked at the gate of a facility exposes it to human error and forgery.  We can mitigate this by adding a simple QR code to the document, making it unique, reducing human error, and ensuring that data about the movement of the package is stored on a network.  This has been a practical exercise that has given us fantastic results in achieving much better productivity overall. 
Exploring Ideas
Being disruptive requires a lot of experimentation and working with traditional partners. We have now started working extensively with disruptive start-ups and academia, as well as mining the massive pile of ideas that our employees generate as part of our innovation program. Our recent engagement with NASSCOM for their Manufacturing Innovation Challenge has helped us reach out to young innovators. We are now working on solutions and hope for great results.
Some of the experiments revolve around: 
Automatic guided vehicles, 

Computer vision-based productivity improvement, 

Automated measurement solutions,

Converting 2D images into 3D models with real-time collaboration, 

AI-based identification of fabric composition, 

Fabric inspection recording automation,

Natural Language Generation based training videos translation in vernacular languages, 

RFID-based productivity improvement. 
There are many more, and we are not afraid to experiment and fail, but we have seen that our success rate has outgrown our failure rate very fast and has enabled us to become a more innovative company.
Shahi has further improved its turnaround time through our interventions as an agile business. It has even helped our customers increase the accuracy of forecasts. Faster deliveries enable them to forecast their demand closer to the season. Accuracy, therefore, is significantly improved and reduces slow-moving or dead inventory. More robust forecasts act as an essential enabler of sustainable supply chains.
Track & Trace
An initiative that has helped us immensely is our acclaimed 'Track & Trace' mega project. Track & Trace is one of our projects which has helped us immensely in reducing paper usage. Each fabric roll is assigned a barcode, and this code is used to scan it for all purposes -entry, storage, cutting, and shipping. This is leading to improved transparency in the supply chain.  Additionally, it resulted in greater agility, lower cost, and higher visibility of fabric/garment movement. It also reduced manual data entry at multiple points, which is another focus area we had in our mind. This initiative's end-to-end nature ensures that our efficiency at each stage (warehouse, cutting, sewing, packing, and shipping) is measurable and provides us with rich data for taking steps to improve it further. Before this initiative, the manual receiving from the mills and fabrics utilized our resources- time and effort inefficiently.
Track & Trace has improved the transparency along Shahi's supply chain. Each fabric roll is assigned a barcode, and this code is used to scan it for all purposes -entry, storage, cutting, and shipping. Currently, we are working on the last phase of Track & Trace that will complete the entire chain by improving transparency at the packaging and delivery stages of the shipment to our customers.
Securing our digital assets
With more and more devices, web applications, and mobile apps connecting to the network, it becomes imperative to ensure no hindrance in business continuity. We must neutralize external threat actors before they can steal crucial data or damage the network infrastructure. Shahi Exports took considerable strides in ensuring that our data center, network, and applications on the cloud are best in class and our information security solutions and practices are of the highest possible standard.   
Data is the new oil, and leveraging its value will give precious actionable insights and potentially impact business models. The future at Shahi will employ data science and analytics in our sustainability strategy, making for some fascinating possibilities for the industry. The ideas we are currently working on show a promising future of scaling up across all our operations. It all starts with encouraging ideas and taking small steps to get to a big solution.
Puneesh Lamba is the Chief Technology Officer at Shahi Exports Pvt. Ltd. He is responsible for building Shahi's IT & Digital strategy and its execution.
Puneesh carries an experience of 28 years as a Senior IT & Digital Leader across industries in India, the USA, and Europe.  He has worked for companies General Electric/Genpact and TATA Consultancy Services as well as Indian Conglomerates like Escorts Ltd., Punj Lloyd, CK Birla Group, and Ballarpur Industries.
As one of India's pioneers to embrace disruptive technologies like Artificial Intelligence, Robotic Process Automation, Internet of Things, and Predictive Analytics, Puneesh is a proponent of digital means to enable business strategy for growth. He has won many prestigious awards like CIO100, CIO200, CIO500, Power List, and CIO 1000. He is a jury member at NASSCOM, Frost & Sullivan, and, 9Dot9 media.