Corporate Social Responsibility at Shahi Exports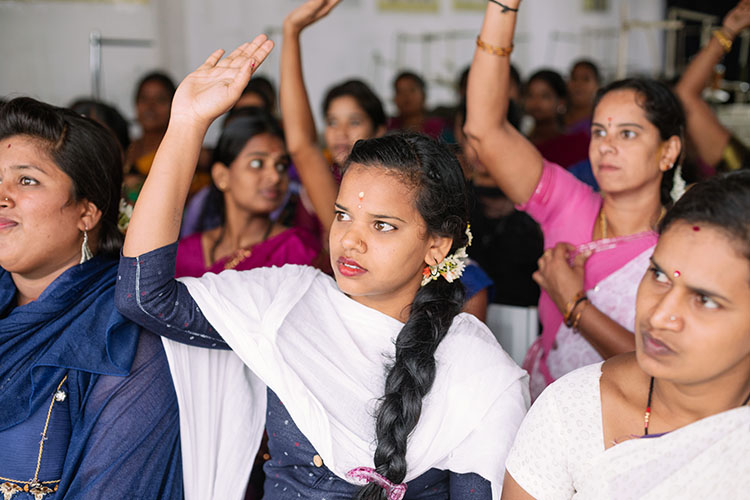 A background on CSR in India
In 2013, India became the first country in the world to legally mandate Corporate Social Responsibility (CSR) with the introduction of Section 135 of the Indian Companies Act, 2013. CSR was introduced to make businesses pay more attention to ways they can positively impact society and the environment. The law requires companies with a certain turnover and profitability to spend 2% of their average net profit for the past three years on CSR. The CSR budget can be invested in specified areas such as promoting education, eradicating hunger, promoting gender equality, and environmental sustainability. Due to its mandatory nature, the CSR regime in India has the potential to greatly support more capital infusion into the social and environmental sector, thus supporting the country in achieving national and global development goals. However some have criticized this mandate, claiming that CSR must be voluntary or else it is effectively a corporate tax. Nonetheless, eight years since it was first introduced, the CSR mandate remains in place and has been further fine tuned and optimized to ensure companies invest in positive impact.
Focusing on COVID-19 relief in 2021
One of the ways the CSR mandate has been updated is to encourage companies to support their communities through the COVID-19 pandemic. India is currently recovering from a devastating second wave of COVID-19, as the spread continues to have a damaging impact on the health and livelihoods of millions of people across the country. At Shahi, we are leveraging our CSR funds to support our communities by providing ration kits to migrant workers infected with COVID-19 through our Migration Support Center (MSC), donating medical equipment to local hospitals, and other community relief activities based on needs assessments.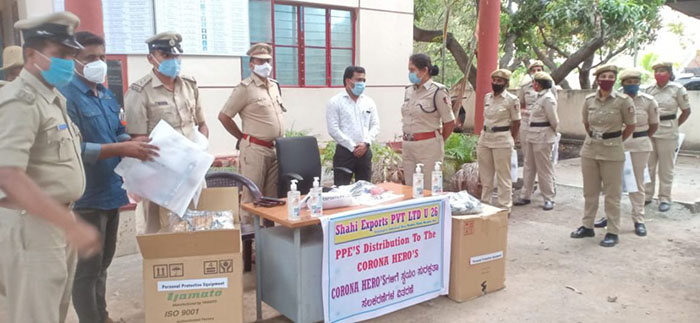 Shahi's approach to CSR
Shahi was established in 1974 by a visionary female entrepreneur Mrs. Sarla Ahuja who started her journey as a sewing machine operator in a local apparel factory in New Delhi. For over 45 years now, we have been serving the communities in which we operate with a special focus on the employment and empowerment of women from low-income backgrounds. Working within the Government guidelines on CSR, our initiatives are guided by the following core commitments:
To contribute to social, economic, and environmental development initiatives in the communities in which we operate and the society at large
To ensure all CSR initiatives undertaken by us have a long-term sustainable and positive impact on marginalized populations
Our initiatives are based on needs assessment and consultation with communities and local governments. We implement our initiatives directly through our internal teams and also partner with expert organizations, specialized non-government organizations, and local implementation agencies.
Our CSR policy has been recently revised as per the provisions of the January 2021 amendment in the Companies Act. This amendment lays greater emphasis on compliance with the law and deeper involvement of businesses in CSR initiatives. Our policy includes the scope and applicability of our CSR initiatives, governance structure, guiding principles of selection, implementation, and monitoring, and expenditure, along with a detailed Annual Action Plan for all the projects undertaken by the company.
Our CSR focus areas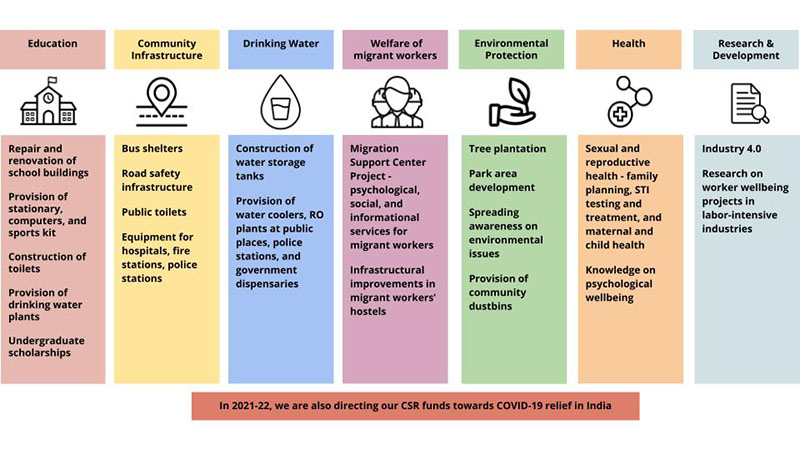 Based on the need assessment, we have identified the following focus areas to implement our CSR initiatives:
Education – Good school infrastructure improves the quality of education and the experiences of school learning. We support education in Government schools by focused interventions on infrastructure development, provision for drinking water and sanitation, and repair and renovation of school buildings. Also support undergraduate scholarship programs for students from low-income backgrounds.
"We are thankful to Shahi Exports for providing desks, benches, and sports equipment to our school. Our students are happy with comfortable sitting arrangements, and they are really enjoying their Physical Education classes with new equipment. Many new learning opportunities will also come up with a beautifully created Science Lab under Shahi's CSR initiatives for our students from Grade 3 to 10." Mr. Shivappa, Head Master, Government Primary School, Hootagali, Mysore, Karnataka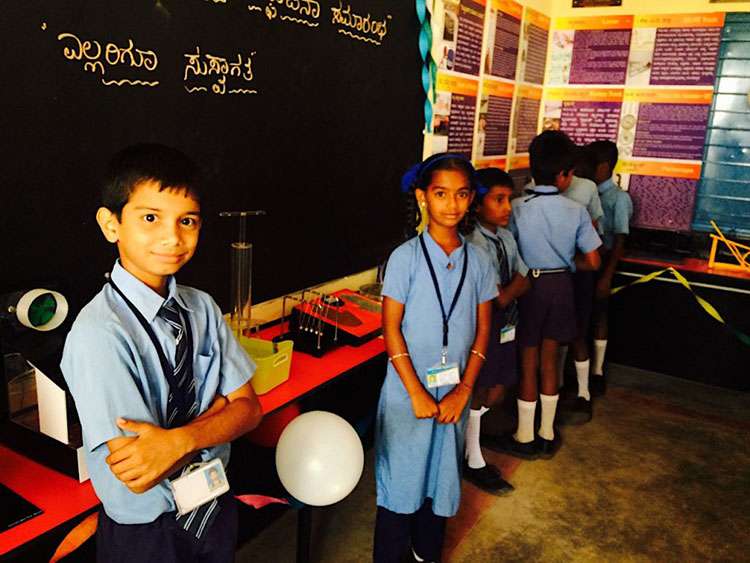 Community infrastructure – We support community infrastructure development such as public toilets, and bus shelters, etc. As road safety is crucial to saving lives and preventing injuries, our initiatives also focus on tilling roads, construction of skywalks, provision of traffic safety equipment such as barricades, and construction of bus shelters, etc.
Drinking Water – Water is a fundamental human need, yet many people lack access to safe drinking water leading to several water-related ailments. Understanding this need, we provide RO water filtration plants, water coolers, and storage tanks at public places, migrant worker hostels,  police stations, and government dispensaries.
The welfare of migrant workers – Migrant workers in urban areas face several challenges. We have partnered with Odisha Rural Development and Marketing Society to implement a Migration Support Center project in Bengaluru, Karnataka. H&M and Good Business Lab have extended their support as design partners on this project which aims to support migrant workers with psychological, social, and informational services to help them settle in new urban environments.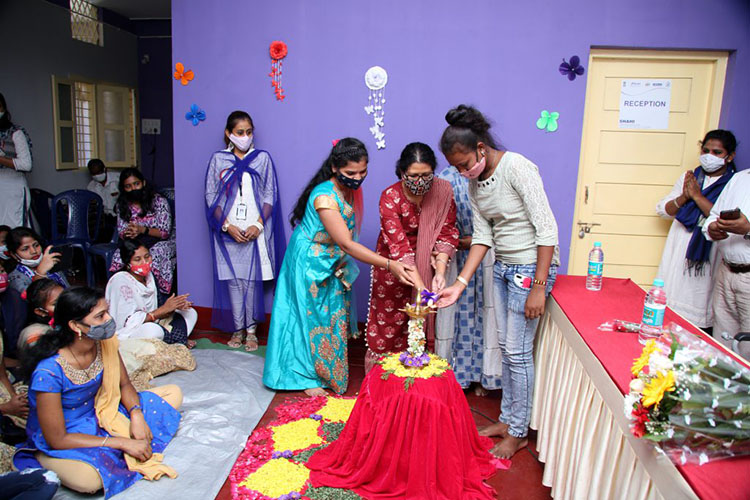 Environmental protection – We strive to grow our business whilst reducing the environmental impacts of our operations. Under this focus area, we prioritize efforts such as tree plantation and spreading environmental awareness.
Health – Women from low-income backgrounds often lack access to basic health information and services that affect their overall wellbeing. In partnership with not-for-profit organizations such as Good Business Lab, Family Planning Association of India, Samwada, and Basic Needs India, our community health interventions focus on providing women's health information and services, including sexual and reproductive health, and psychological wellbeing services.
Supporting Research and Development Projects – Through collaboration with academic institutions such as the National Institute of Fashion Technology and not-for-profit organizations such as Good Business Lab, we support research on technology development under Industry 4.0 and the wellbeing of low-income workers in labor-intensive industries.
The way forward
As a responsible and progressive organization, we will continue to strategically develop our CSR initiatives to benefit the community and the environment.  We are open to collaboration with like-minded organizations to scale up our initiatives and add new projects to scale impact.
" As a leading apparel exporter, our core principles of sustainable business will continue to drive us.  Along with exporting apparel, we also intend to export our learnings and ideas from our work in CSR." Anant Ahuja, Head – Organizational Development, and CSR Committee Member, Shahi Exports
---
For more information and collaboration on CSR initiatives, you can reach out to us at od@shahi.co.in