The Manufacturing Perspective | 2023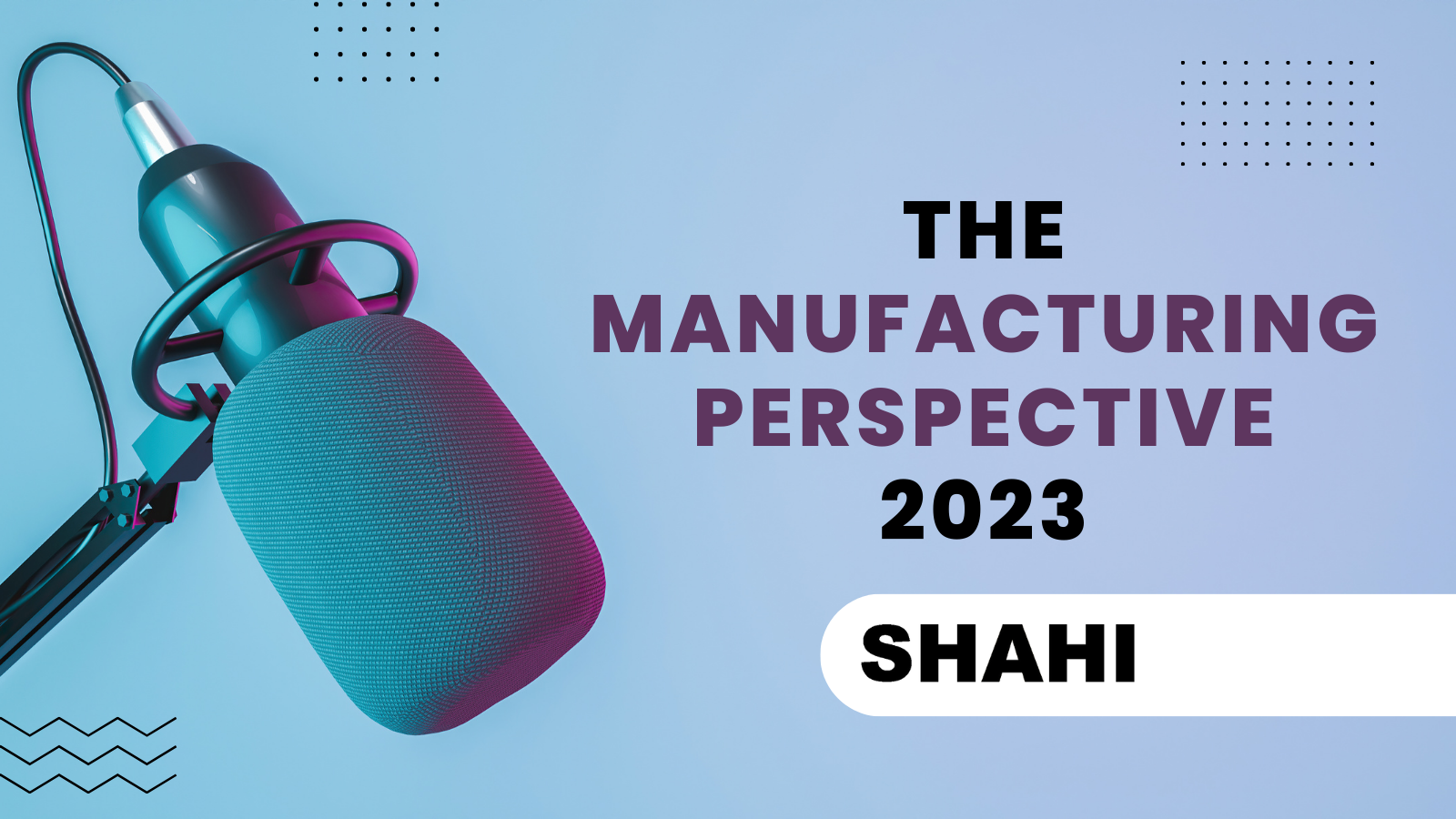 Insights from Speaking Engagements in 2023
At Shahi, we believe in sharing our experiences and learning with all the stakeholders in the fashion industry and beyond. This is an ongoing post to share insights from our speaking engagements in 2023. Read insights from previous years' engagements: 2022, 2021.
15-17 March| 3rd Global Textile Conclave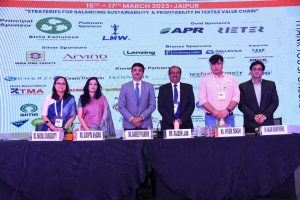 Anjani Mishra, Deputy General Manager of Skill Development, represented Shahi at the 3rd Global Textile Conclave organized by the Confederation of Indian Textile Industry (CITI). In a panel on 'Increasing Economic and Social Opportunities for Women in the Textile and Apparel Industry,' he spoke about Shahi's commitment to improving the socio-economic status of female candidates through skilling & gainful employment across 70+ skill development training centers in 15 States in India. He emphasized the importance of Upskilling & Re-skilling existing female employees to improve career progression within the organization.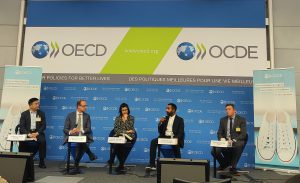 16-17 February | OECD Forum on Due Diligence in the Garment & Footwear Sector
Anant Ahuja represented Shahi at the 2023 OECD – OCDE Forum on Due Diligence in the Garment and Footwear Sector. He spoke at the panel "Due diligence costs and responsibilities: Collaborative approaches to buyer-supplier relationships" about the value of multi-stakeholder initiatives on due diligence that involves suppliers, brands, NGOs, and other experts to address the challenges in a local context.
28 February | Organic Cotton & Textiles Conference 2023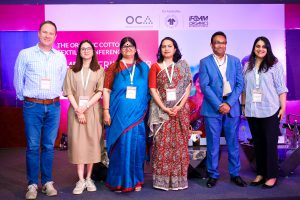 Gauri Sharma, Senior Manager, Communications and Sustainability Innovations, Shahi spoke at the Organic Cotton & Textiles Conference 2023 about the social protections that need to be embedded and strengthened at the farm level in cotton production and the pertinent role of emerging policies in enabling these changes. She also highlighted how a vertically integrated manufacturer like Shahi could play a role in accelerating authentic organic cotton in the industry sustainably.
31 January | BSR KWIL Conference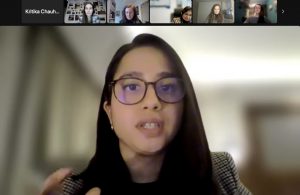 Gauri Sharma, Senior Manager, Communications and Sustainability Innovations, represented Shahi at the Business for Social Responsibility (BSR) event focusing on their 'Keeping Workers in the Loop' (KWIL) Project. In the panel 'PROGRESS TOWARDS A JUST, FAIR & INCLUSIVE CIRCULAR FASHION SYSTEM' joined by H&M, ILO, and Hasiru Dala, she shared how the learnings from the KWIL project motivated Shahi to take on a lens of social wellbeing in circularity. After engaging in the KWIL research last year, Shahi took on projects and pilots on circularity while keeping worker well-being at the center. She also emphasized the role of strong brand-supplier relationships in the fair transition to a circular economy.
30 January | Shades of Blue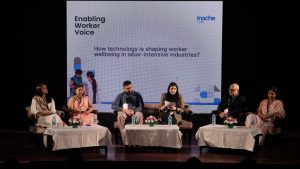 Chitra Ramdas, General Manager, Organizational Development at Shahi, participated in a panel discussion on 'enabling worker voice,' an essential tool for a thriving business and work environment for manufacturers at Shades of Blue by Good Business Lab. Shades of Blue was an experience center curated at the Alliance Française de Bangalore that explored blue-collar labor and its many complexities through a fresh way of understanding India's older garment sector and the emerging gig economy.
24 January | IOM Panel
Anant Ahuja, Head of Organizational Development, represented Shahi in the Indo-Pacific Supply Chain Guidelines Launch hosted by the International Organisation of Migration (IOM). He shared the myriad of challenges faced by migrant workers, including lack of affordable housing, health facilities, and social isolation, among others. Shahi is working closely with ecosystem partners to build a model and ecosystem of support for migrant workers at Shahi in the form of a migrant support center. The aim is to create an enabling environment for migrant workers to access job opportunities and create a model center that can be adopted and scaled across industries and geographies.