The Manufacturing Perspective | 2023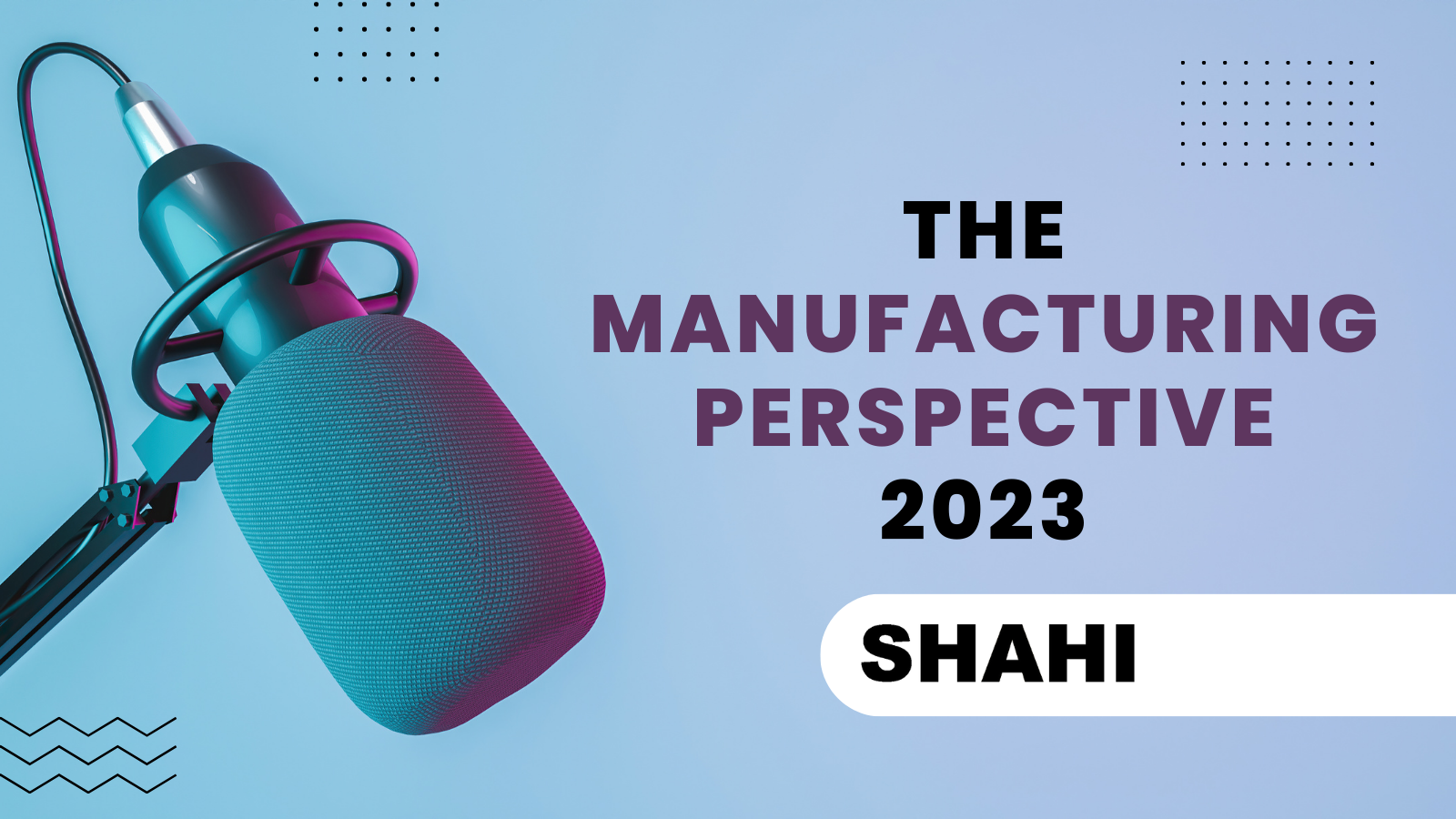 Insights from Speaking Engagements in 2023
At Shahi, we believe in sharing our experiences and learning with all the stakeholders in the fashion industry and beyond. This is an ongoing post to share insights from our speaking engagements in 2023. Read insights from previous years' engagements: 2022, 2021.
30 June-1st July | BSL's Glocal Maneuver Series Powerplay-2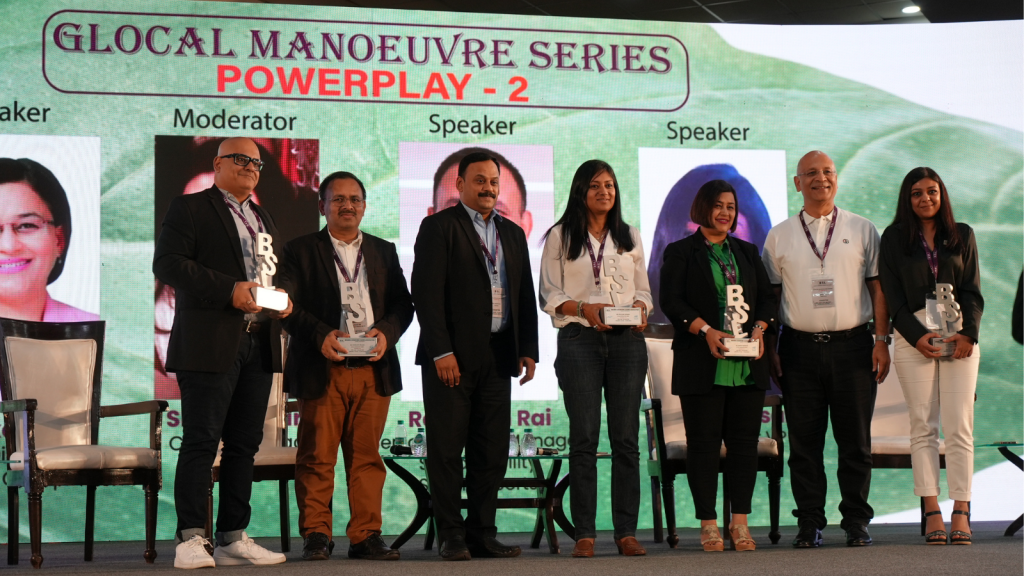 Rajneesh Rai, Senior General Manager of Laboratory & Environmental Sustainability, participated in a panel discussion titled "Good Earth: One Earth-ESG Goals and Beyond" at the Glocal Maneuver Series Powerplay-2 event organized by the Brands Sourcing Leaders Association (BSL). 
This panel brought together industry leaders to delve into the future of sustainability and its impact on businesses globally. In the discussion, Rajneesh provided his insights on the roadmap to prepare for the future of sustainability. He emphasized the importance of taking proactive measures in the present, with a strong sense of responsibility.  He walked the audience through how Shahi aims to reduce environmental impact through materials and processes by working with innovators to explore alternative materials with lower environmental impacts, reduce process-related footprints, and optimize resource consumption.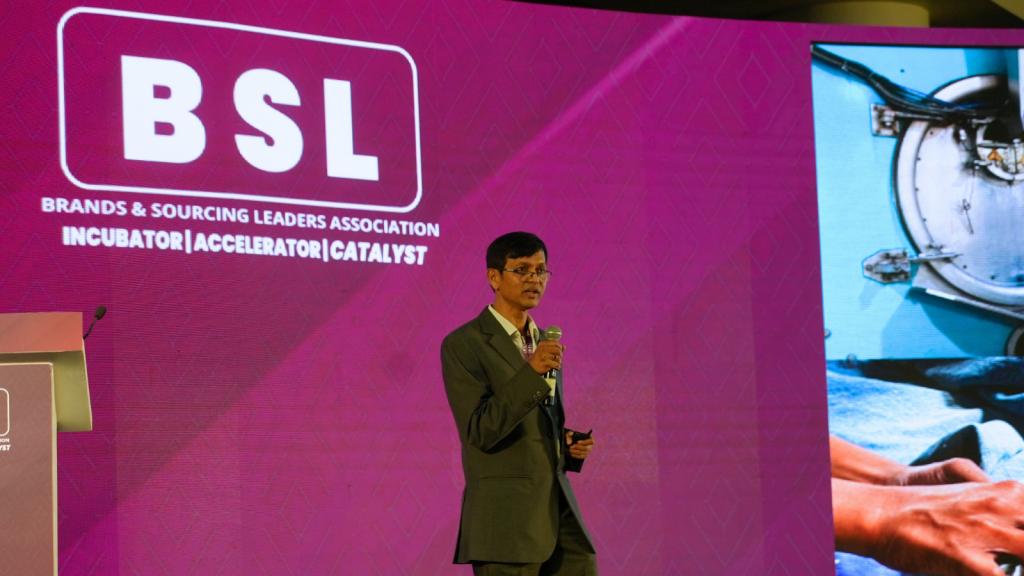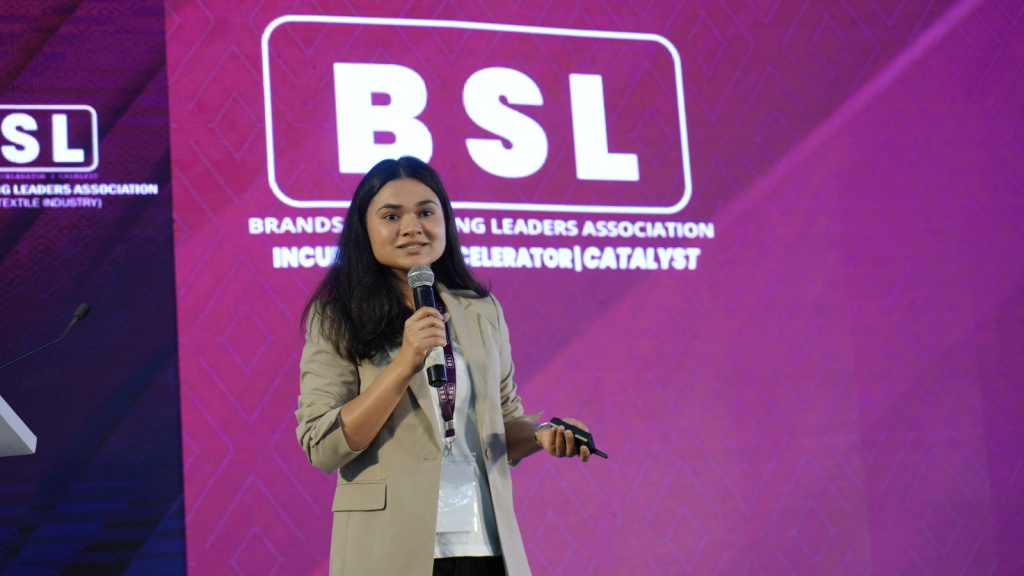 Furthermore, Shahi's sustainability journey, deeply rooted in our "Responsible for" framework, integrating social and environmental well-being, was showcased in a spotlight session by Pravin Dalal, Deputy General Manager of Environmental Sustainability, and Snigdha Voruganti, Senior Executive of Communication and Sustainability Innovations. Their insightful presentation highlighted our ongoing efforts to drive positive change and make a lasting impact.
28 June | Roundtable at Global Fashion Summit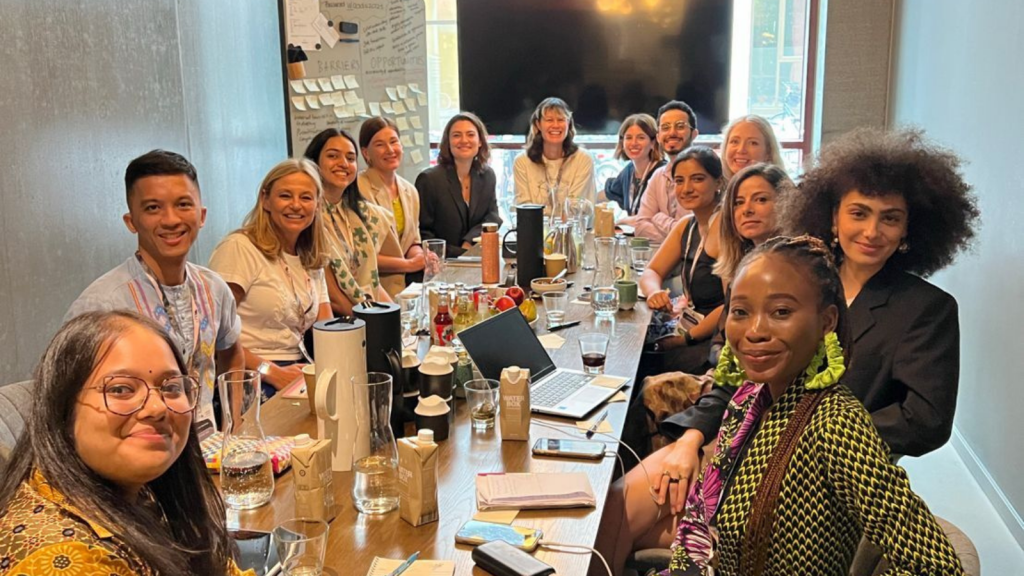 Sanjana Pimoli, Assistant Manager, Communications & Sustainability Innovations, participated in a roundtable hosted by Global Fashion Agenda with London College of Fashion's Centre for Sustainable Fashion as a segment within the Next Gen Assembly programme for young sustainability talents. The roundtable discussed how storytelling could be used to drive ambition to action in fashion system transformation. Sanjana spoke about the agrarian crisis triggered in India due to climate change and the importance of innovations such as Cellulosic Superabsorbent Polymer in securing farmers and making the textile industry circular. She also emphasized the systems change required in scaling these innovations.
13 June | Planet Textiles by Sustainable Apparel Coalition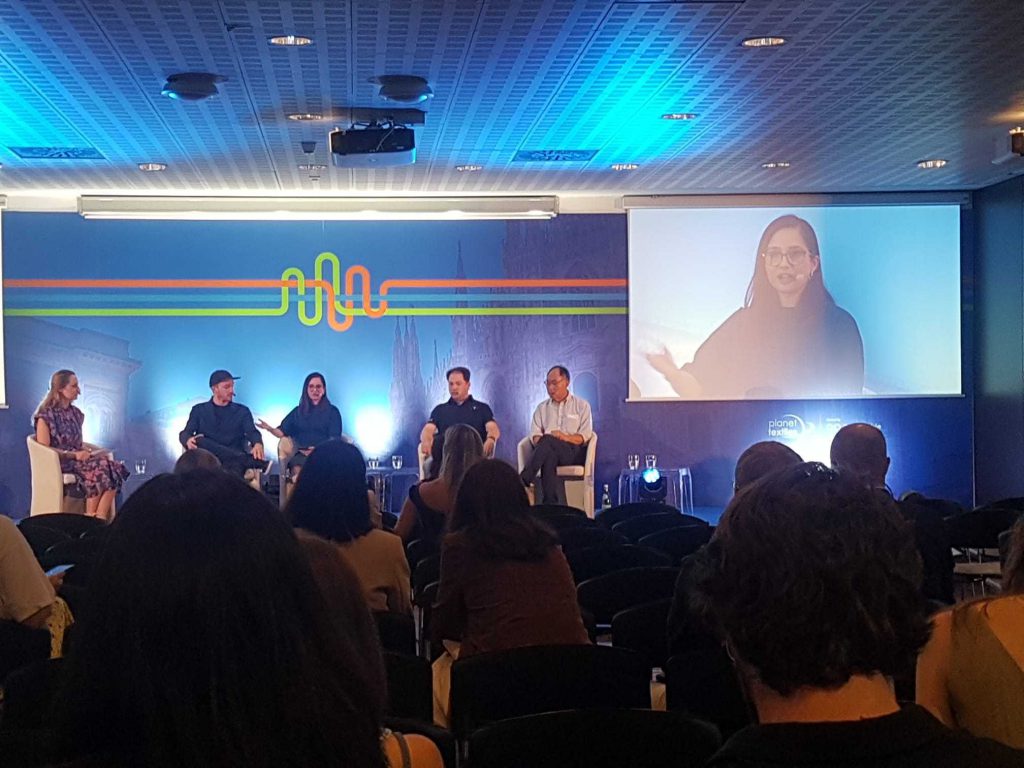 Gauri Sharma, Assistant General Manager, Communications & Sustainability Innovation, was among the esteemed speakers at Planet Textiles on June 13, 2023. She shared insights on 'Scaling Processing Technologies in the Fashion Industry to Achieve Our Climate Goals: Barriers and Solutions.' There is an unprecedented level of urgency for the industry to decarbonize, which requires a shift from incremental to disruptive innovation, especially during the energy-guzzling textile processing stage. By setting this context, Gauri emphasized that manufacturers must be part of the problem-solving from the beginning. They require industry stakeholders to share the risk, jointly invest, and build long-term partnerships to scale upcoming technologies that enable the shift from wet to dry processing.
08 June | Open Perspectives by H&M Foundation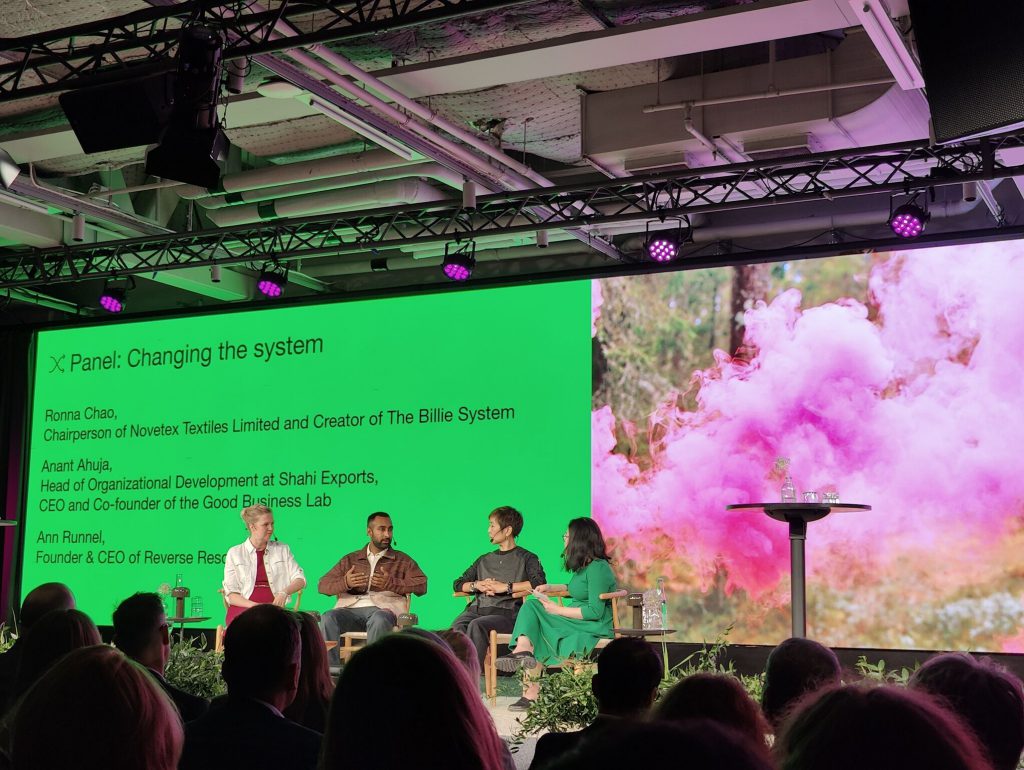 Anant Ahuja, Head of Organizational Development, spoke on a panel, 'Changing the System', as part of H&M Foundation's annual Global Change Awards. Anant highlighted the significance of social innovation in the apparel industry, given that it employs millions of people, particularly women, in the supply chains. Social innovation can be more complex than environmental because it requires an understanding of local contexts, and its impact can be hard to measure. Anant shared Shahi's evidence-based interventions, which have had a measurable positive impact on both business and workers, and called upon the industry to invest equally in social programs and innovators.
06 June | United Nations Responsible Business and Human Rights Forum, Asia-Pacific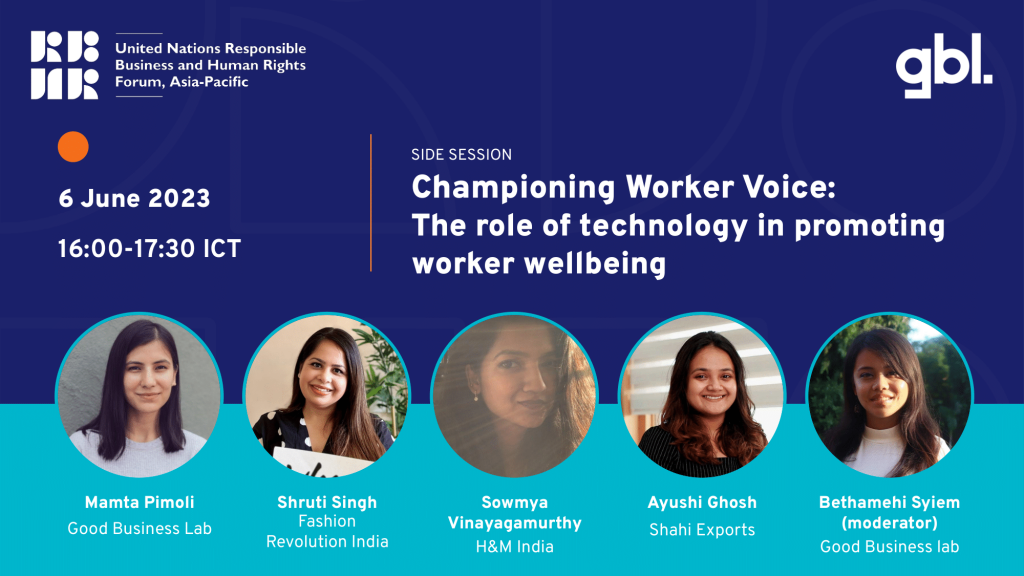 Ayushi Ghosh, Senior Executive, Communication and Sustainability Innovations, represented Shahi in a side session on 'Championing Worker Voice: The Role of Technology in promoting worker well-being' at the UNDP B+HR forum this year.
In this panel, Ayushi spoke about the enduring principles of worker's voice, emphasizing the importance of listening, understanding, and remediation, even as communication mediums have evolved over time. She stressed the goal of including worker voice in driving meaningful action and supporting a healthy work environment while fostering a thriving business. She highlighted the need to build the employer's ability to listen and ensure that workers are equipped to utilize the available communication channels effectively. Understanding the journey that their voice takes through these channels is key.
20-22 April | Odisha Skill Conclave 2023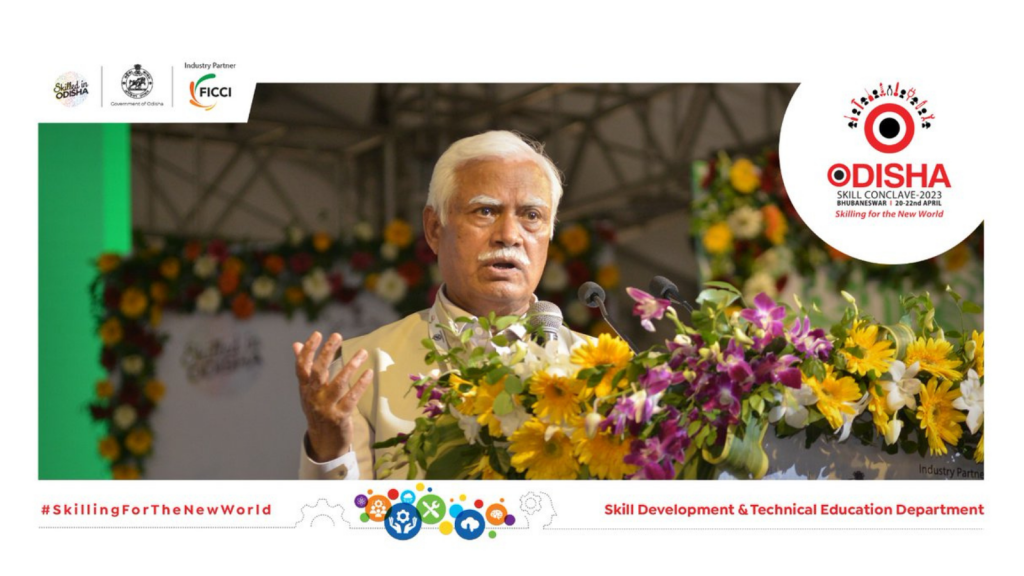 Odisha Skill Conclave 2023 was a three-day event that brought together leaders from Industry, Academia, and International Organizations to explore innovation, best practices, and the role of partnerships in generating employment and unlocking the potential of Odisha's workforce. The Government of Odisha has been a long-standing partner in Shahi's path to making skilling accessible to youth and women in India. JD. Giri, Director at Shahi, described our journey together to empower the next generation of skilled professionals and drive economic growth.
19-21 April | AIChE: Global Polymers and Textiles Conference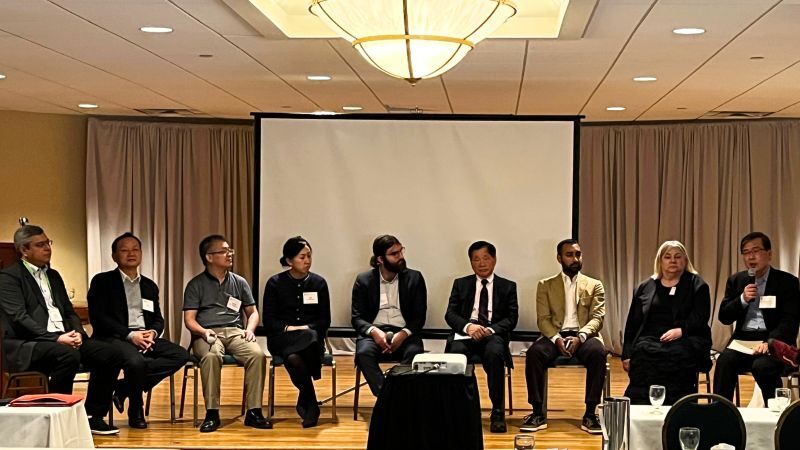 Anant Ahuja presented the research on cellulosic superabsorbent polymer (CSAP) at the #AIChe Global Polymers and Textiles Conference held at the University of Massachusetts amidst industry leaders, designers, and academics. He emphasized the use case of CSAP as a climate adaptive measure to de-risk cotton farmers against crop failure due to water stress.
Anant also spoke at the circularity and supply chain management panel and shared his thoughts on the strategic collaboration required to accelerate sustainability in the industry. He highlighted how HKRITA – The Hong Kong Research Institute of Textiles and Apparel Limited's model of applied research and partnership with the industry enabled us to work efficiently on R&D on CSAP.
15-17 March| 3rd Global Textile Conclave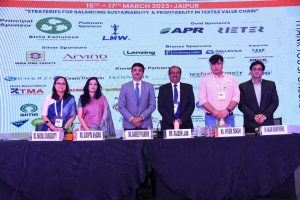 Anjani Mishra, Deputy General Manager of Skill Development, represented Shahi at the 3rd Global Textile Conclave organized by the Confederation of Indian Textile Industry (CITI). In a panel on 'Increasing Economic and Social Opportunities for Women in the Textile and Apparel Industry,' he spoke about Shahi's commitment to improving the socio-economic status of female candidates through skilling & gainful employment across 70+ skill development training centers in 15 States in India. He emphasized the importance of Upskilling & Re-skilling existing female employees to improve career progression within the organization.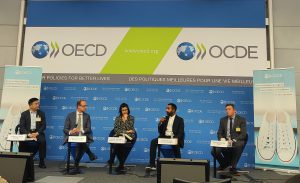 16-17 February | OECD Forum on Due Diligence in the Garment & Footwear Sector
Anant Ahuja represented Shahi at the 2023 OECD – OCDE Forum on Due Diligence in the Garment and Footwear Sector. He spoke at the panel "Due diligence costs and responsibilities: Collaborative approaches to buyer-supplier relationships" about the value of multi-stakeholder initiatives on due diligence that involves suppliers, brands, NGOs, and other experts to address the challenges in a local context.
28 February | Organic Cotton & Textiles Conference 2023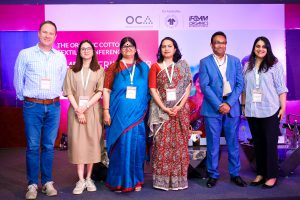 Gauri Sharma, Senior Manager, Communications and Sustainability Innovations, Shahi spoke at the Organic Cotton & Textiles Conference 2023 about the social protections that need to be embedded and strengthened at the farm level in cotton production and the pertinent role of emerging policies in enabling these changes. She also highlighted how a vertically integrated manufacturer like Shahi could play a role in accelerating authentic organic cotton in the industry sustainably.
31 January | BSR KWIL Conference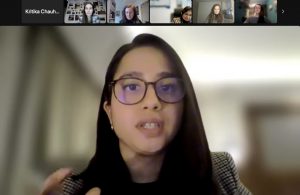 Gauri Sharma, Senior Manager, Communications and Sustainability Innovations, represented Shahi at the Business for Social Responsibility (BSR) event focusing on their 'Keeping Workers in the Loop' (KWIL) Project. In the panel 'PROGRESS TOWARDS A JUST, FAIR & INCLUSIVE CIRCULAR FASHION SYSTEM' joined by H&M, ILO, and Hasiru Dala, she shared how the learnings from the KWIL project motivated Shahi to take on a lens of social wellbeing in circularity. After engaging in the KWIL research last year, Shahi took on projects and pilots on circularity while keeping worker well-being at the center. She also emphasized the role of strong brand-supplier relationships in the fair transition to a circular economy.
30 January | Shades of Blue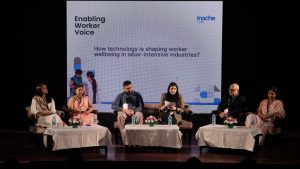 Chitra Ramdas, General Manager, Organizational Development at Shahi, participated in a panel discussion on 'enabling worker voice,' an essential tool for a thriving business and work environment for manufacturers at Shades of Blue by Good Business Lab. Shades of Blue was an experience center curated at the Alliance Française de Bangalore that explored blue-collar labor and its many complexities through a fresh way of understanding India's older garment sector and the emerging gig economy.
24 January | IOM Panel
Anant Ahuja, Head of Organizational Development, represented Shahi in the Indo-Pacific Supply Chain Guidelines Launch hosted by the International Organisation of Migration (IOM). He shared the myriad of challenges faced by migrant workers, including lack of affordable housing, health facilities, and social isolation, among others. Shahi is working closely with ecosystem partners to build a model and ecosystem of support for migrant workers at Shahi in the form of a migrant support center. The aim is to create an enabling environment for migrant workers to access job opportunities and create a model center that can be adopted and scaled across industries and geographies.