Insights from speaking engagements: 2020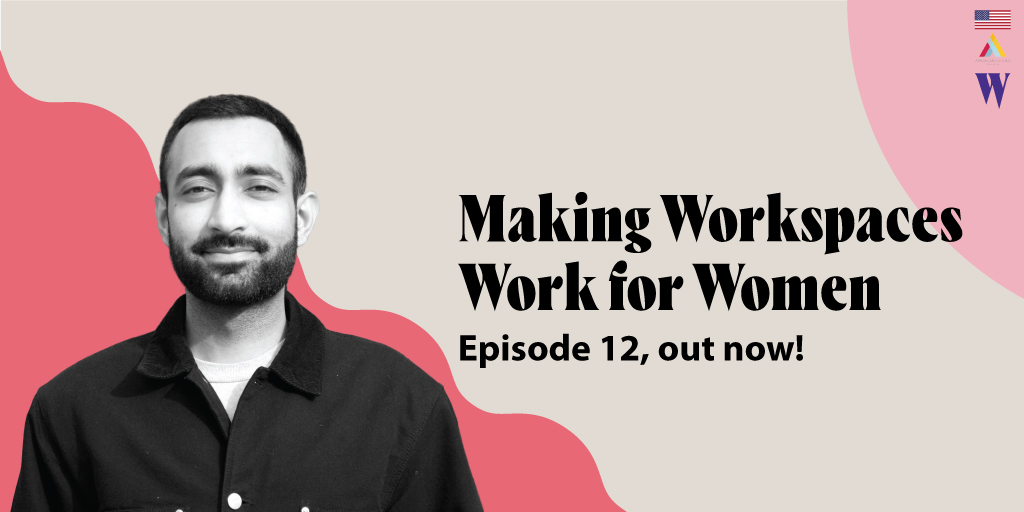 We love to connect with our industry peers and all other important stakeholders to share our experiences and exchange ideas. In this ongoing post, discover all the conferences and events we have spoken at in 2020. 
Women in Labour, Podcast, April 25, 2020
Anant Ahuja, Head, Organizational Development, was invited as a guest on "Women in Labour", a podcast investigating the ulterior truth behind why women are disappearing from the workforce, why it matters, and what can be done about it. In an episode, titled "Making Workspaces Work for Women", Anant talked about the strategies and policies Shahi is adopting to support the majorly female workforce. Founded by Mrs. Sarla Ahuja in 1974, a female entrepreneur, Shahi has placed women's employment and empowerment at the heart of its business strategy. We have designed and implemented several initiatives for women, such as a menstrual hygiene management program called "Pravah". The program aims to create a comfortable and supportive work environment for women by providing menstrual health and hygiene training and awareness to all stakeholders, and easy access to low-cost, high-quality sanitary products to women. When talking about Shahi's approach to designing solutions he says – "The best way to create solutions is to co-create them with the people you are trying to serve."
Listen to the full Episode 12 of Women in Labour view more
Sustainable Apparels and Textiles Conference, Virtual, April 27-29, 2020
Innovation Forum facilitates debate-driven events on business sustainability challenges. They organized a virtual conference on how apparel companies can adapt their practices to deliver on growing stakeholder expectations. Speaking at the panel on "How are garment manufacturers attempting to balance cost pressures with sustainability demands by brands", we emphasized the need for the consolidation of worker wellbeing initiatives across the industry by focusing on those that have been proven to deliver impact. Further, amidst the unprecedented COVID-19 crisis, building trust and long-term partnerships between brands and manufacturers will be critical for a sustainable fashion industry.
CEO Webinar – Buying Practices in the times of Corona, May 14, 2020
This webinar was organized by the International Responsible Business Conduct's Secretariat Dutch Agreement on Sustainable Garments and Textile (AGT) for CEOs and top management representatives members of AGT. The panelists represented apparel manufacturers, industry associations in Europe, and McKinsey & Company. Anant Ahuja shared insights on how COVID-19 is affecting apparel manufacturing firms and workers in India. A common theme emerged from the webinar: brands and retailers should have a dialogue with their supplier partners to understand the impacts of their sourcing decisions on the supply chain workers. This approach would ensure a sustainable future for the apparel and textile industry.
Read this report by Mckinsey & Company titled 'Time for Change' to know more about the impacts of the COVID-19 crisis on apparel sourcing operations and practical guidance for immediate responses. 
MindSperm Virtual Lecture, May 17, 2020
MindSperm organizes virtual lectures by professionals on various themes offering varied perspectives in the context of the current scenarios. Anant Ahuja was invited to deliver a talk at the ninth session of MindSperm on the "Impact of COVID-19 on the Manufacturing Sector". He shared the key challenges being faced by the garment industry ranging from supply chain disruptions due to the nationwide lockdown to cash flow constraints emerging from a sharp decline in orders. He emphasized the importance of trust-based partnerships between apparel brands and manufacturers to overcome these challenges. Anant also shared several best practices being implemented for resuming work at Shahi after the nation-wide lockdown including continuous awareness and communication on preventing the spread of COVID-19 and implementing strict safety guidelines. The guidelines for resuming work were informed by a design-thinking workshop with our innovation partner Good Business Lab (GBL). Consolidated ideas from GBL's workshop can be accessed view more.
Watch the full Lecture 9 here:
Worker Voice Webinars- gLOCAL Evaluation Week, June 2-3, 2020
During the gLOCAL evaluation week, a platform for evaluating knowledge-sharing and networking events, we spoke at two webinars on the topic of "Worker Voice", hosted by our innovation partner Good Business Lab (GBL). In the first webinar on"Worker Voice: Using Technology to Drive Cultural Change in the Garment Manufacturing Industry", Gauri Sharma, Manager, Organizational Development, presented the learnings from piloting an SMS-based worker-management communication tool called WOVO by Labor Solutions. This pilot was conducted in 2018  in partnership with The Children's Place (TCP) in two factories of Shahi covering 7,500 workers. GBL conducted the impact evaluation of the pilot. During the webinar, we shared how WOVO was implemented, the challenges faced in building a cultural change in the factories, and the impact on treatment group – the group of workers who were formally enrolled in WOVO and received training and SMS reminders to use the tool, and control group – the group of workers who could use the tool but did not receive any formal enrolment, training or reminders to use it.
Key results from the pilot:
Absenteeism rate in treatment group workers was 4.7% less as compared to control group workers
Job quit rate reduced by 6% for the treatment group (however, the coefficient is not statistically significant)
84% awareness of the tool in the treatment group with 92% of the cases received by the tool from this group
55% awareness amongst the control group and only 8% of the cases received by the tool from this group
Training and SMS reminders to the treatment group increased trust in the tool (2%) compared to the control group as well as increased utilization by 4 times
A detailed report on this pilot will be released soon. These results and insights are feeding into Shahi's company-wide worker-management communication strategy, parts of which were shared during the second webinar on "Going Beyond Research: Reimagining communication systems in the garment manufacturing industry". Chitra Ramdas, General Manager, Organizational Development, talked about a low-technology solution called "Inache", developed collaboratively by Shahi and GBL. Inache is a two-way communication platform where workers can call or send an SMS about their grievances, suggestions, or questions, which go to a central dashboard, onwards to the designated factory staff for response and resolution. We piloted the tool in three factories and followed a phased roll-out in 26 factories. To ensure effective utilization of the tool, we have conducted training of workers to communicate why the tool is being put in place, with live demo sessions on how to send an SMS, and a voice call, while maintaining anonymity. Capacity building workshops have been conducted for the factory management for effective and timely grievance redressal. The goal is to have a digital tool in place across Shahi to continuously monitor and improve the grievance redressal system.
Watch Webinar 1 here: "Worker Voice: Using Technology to Drive Cultural Change in the Garment Manufacturing Industry", June 2, 2020
Watch Webinar 2 here: "Going Beyond Research: Reimagining communication systems in the garment manufacturing industry", June 3, 2020
General Merchandise Collaboration Board (GMCB) Virtual Sustainability Summit, July 1, 2020
Walmart organized the first virtual GMCB Sustainability Summit to share insights on their textile sustainability program and collaboration opportunities with suppliers and other partners in the value chain. As a leading apparel supplier to Walmart, we shared our approach to resource conservation and pollution prevention in three strategic focus areas – energy, water, and chemicals. This approach has led to improved sustainability performance over the years. We are constantly explorings ways to maximize the use of more sustainable materials (fibres and chemicals) and technologies in our operations. With our solar, wind, and steam power generation capabilities, we have been able to achieve a 50% reduction in scope II carbon emissions. In 2019-20, 77% of the electrical energy consumption across Shahi was carbon neutral. Emphasizing the need for sustainability partnerships between brands and manufacturers, Mr. Rajneesh Rai, General Manager, Environmental Sustainability said – "We believe in the power of collaborating with our customers and key stakeholders for a net positive impact of our operations on people and the planet."
India and Sustainability Standards Virtual Conference, October 28-30, 2020
As a part of Centre for Responsible Business 7th Annual Conference, Chitra Ramdas was invited as a speaker on the panel "Business Resilience in times of Crisis: A multi-sector Perspective on Decent Work and Economic Growth (SDG 8)". Among a diverse panel representing academia, NGO, jewelry, food, and agriculture industry, Chitra shared Shahi's approach of adapting to the COVID-19 pandemic. Some of the best practices being implemented at Shahi include stringent safety measures at the workplace to prevent disease spread, counseling, and transportation support to the migrant workers, and payment of wages for the entire lockdown period in April 2020. To keep factory workers and trainees at the rural skill development centers motivated, Shahi engaged them in PPE production for the frontline healthcare professionals. She further emphasized some key policy-level changes required during these challenging times. This includes the release of a special economic package for the apparel industry, relaxation in the Employee State Insurance Norms to support pregnant women, and changes in the Indian Companies Act, 2013, enabling utilization of Corporate Social Responsibility funds to support the workforce during emergencies. Summarizing learning from Shahi's experiences of navigating through this crisis, Chitra mentioned – "Collaboration between the government and the employers of a large workforce like Shahi will support the economy recover better, and become resilient to future shocks."
This blog was last updated on November 21, 2020.
Please write back to us at od@shahi.co.in for more information.