Committing to women's reproductive health at Women Deliver 2019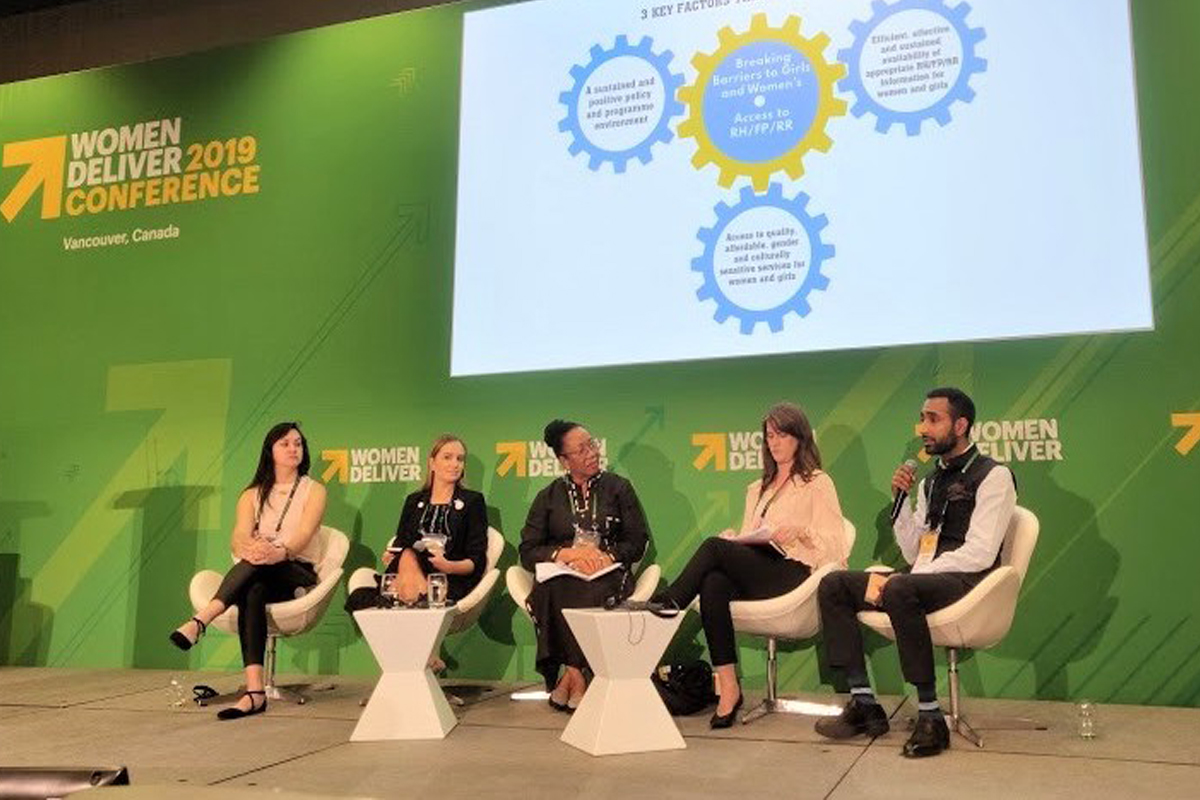 Women Deliver is the world's largest conference on gender equality and the health, rights, and well-being of girls and women. It's in some ways an unlikely event for an apparel business to attend, let alone be invited to speak. However, in a country where the number of women in the workforce is dropping rapidly (from 34% to 24% in the last decade), our industry is a crucial source of economic empowerment for low-skilled women as well as an advocate for advancing women's participation in work outside the home.
The triennial conference was held in Vancouver this June, with an attendance of over 8,000 delegates. Shahi's head of Organizational Development, Anant Ahuja, was invited to speak on several panels to discuss the role of the private sector in supporting women's empowerment and to announce some of our specific commitments. These include our commitment to extend P.A.C.E. training to 58,000* employees at Shahi as well as new commitment to provide reproductive health services as part of the Private Sector Action for Women's Health & Empowerment led by the UN Foundation and others.
Shahi has always understood that women's ability to care for their reproductive health and plan their family's future is directly related to their personal and professional development – as well as their ability to contribute fully to the business and to society. In 2019*, we committed to partner with the Family Planning Association of India (FPAI) to reach 9,000 workers in six of our factories, along with more than 10,000 community members, totaling 19,000 people, with women's health information and services, including sexual and reproductive health that includes family planning, STI testing and treatment, and maternal and child health by 2020. Due to the challenges posed by COVID-19, we have extended the timeline of implementation of this commitment to July 2021. Learnings from this pilot initiative will lead to a wide-scale rollout of such services across more of Shahi's factories.
Good Business Lab will undertake rigorous research to understand the outcomes of the pilot and are testing a range of implementation methodologies to increase effectiveness ahead of an expanded roll out across the business in the coming years. Watch this space for more updates on the launch and the research outcomes.
*Editorial Note: This post was originally published on June 26, 2019, and was updated on September 30, 2020.