Shahi's First Sustainability Report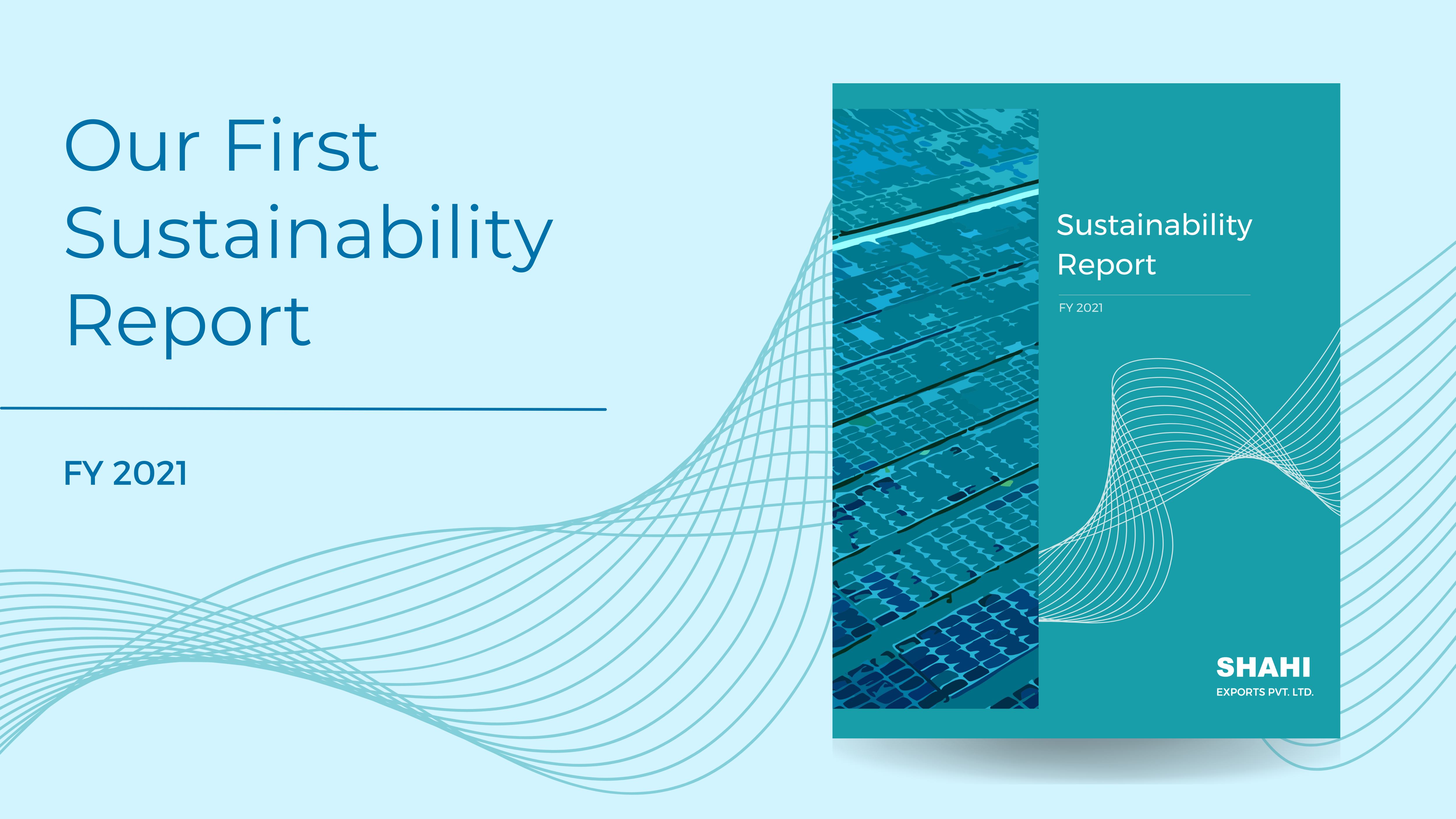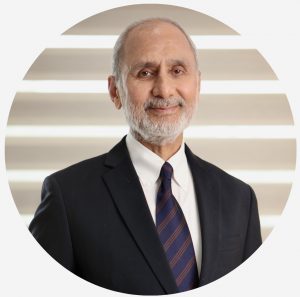 Dear Stakeholder,
I am proud to present to you Shahi's first Sustainability Report. For nearly five decades, right from when my mother started the company as a small home workshop, Shahi has put people and the planet at the forefront of business strategy in various ways. Sustainability has remained a key pillar of our success over the years. In a fast-changing global environment, our "Responsible For" framework guides our actions in line with our values. Our key stakeholders, including our customers, employees, business partners, suppliers, and civil society organizations, support us in achieving our goals.
At a time when natural resources are fast depleting and climate changes are intensifying, Shahi recognizes that to future-proof our business and continue providing high-quality employment to over 115,000 people—revitalizing our planet is absolutely necessary and urgent. That's why we have set ambitious goals to achieve 100% renewable electricity by 2026 and use 85% recycled water in garment washing by 2024. However, we cannot achieve our goals alone; the global industry must rise together to elevate towards sustainability. In 2021, we collaborated with one of our customers to achieve the highest standard for circularity by becoming India's first woven apparel and textiles manufacturer to create Cradle to Cradle Certified® Gold products. Our focus on innovation continues as we partner with academia, innovators, and NGOs to research and identify novel solutions to the immense challenges of this industry.
The past year remained challenging. As we recovered from the COVID-19 disruptions of 2020, India faced a destructive second wave of the pandemic in the middle of 2021. With a strained healthcare system, we knew we had to play a proactive role in supporting our employees through this unprecedented time. We set up vaccination camps in factories and offices to vaccinate nearly 100% of our workforce across the country in partnership with local health services, NGOs, and private and public hospitals. Moreover, we ensured our medical dispensaries were stocked with essential medicines and oxygen cylinders. Our Migration Support Center was open to migrants across industries for medical, residential, and vaccination support.
Despite these hurdles, we continued to support our employees' development. In fact, we surpassed our target of training 58,000 women by 2024 in Gap Inc. P.A.C.E., a soft skills training for female workers, and delivered the training to over 70,000 women in FY 2021. Our focus on creating a safe and respectful work environment remains undeterred as we continue to expand frameworks like the Social and Labor Convergence Project (SLCP) and access to digital grievance redressal mechanisms to 100% of our factories by 2024.
Our influence and responsibility extend beyond our factory walls, reaching out to the communities in which we operate and other vulnerable groups. We have trained 44,000 women from rural and disadvantaged backgrounds in sewing skills, and our efforts in skill development will continue to be accelerated.
In 2021, our Corporate Social Responsibility (CSR) projects focused on enhancing education, improving public health, and promoting environmental and community management. We aim to reach thousands of women with menstrual, sexual and reproductive, and maternal health awareness and services. Similarly, our efforts in expanding green cover, migration support, and STEM education continue in full swing.
I hope you enjoy reading this report containing case studies, data, and insights about our sustainability efforts. With all humility, while we have made much progress, we have higher ambitions for the future. We call on all our stakeholders to join hands with us to create a thriving and sustainable industry for the future.
Harish Ahuja,
Chairperson and Managing Director,
Shahi Exports.
to read our sustainability report for FY 2021.