Iron Woman: Fighting anemia among our female employees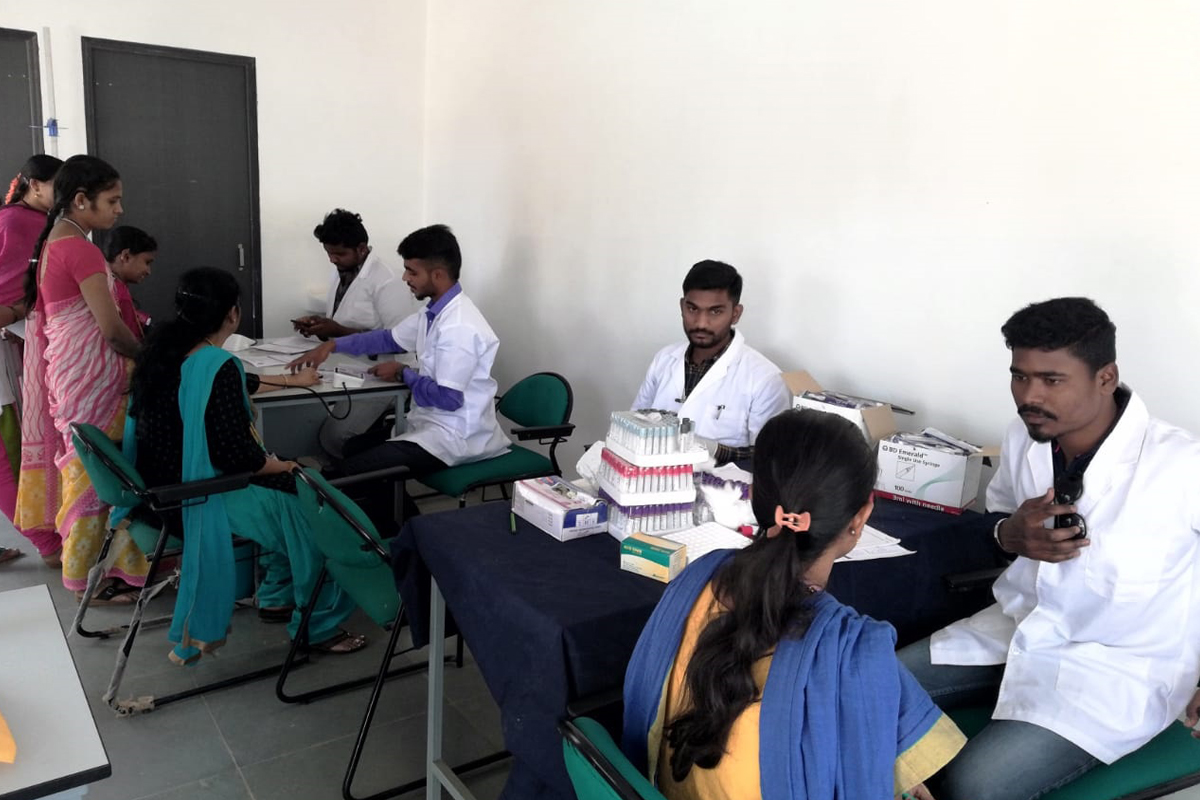 India has the largest number of anemic women in the world, with more than half (51%) of all women of reproductive age being anemic. This has been attributed to multiple factors ranging from poor nutrition and repeated childbearing, to high incidence of infections. Apart from affecting mobility, mental health, and causing pain and discomfort, anemia can also result in significant productivity losses. Read this update to understand our commitment to women' s health.
Considering the scale of the problem, the Directorate of Factories and Boilers' in Karnataka recently launched a state-wide drive to test female workers in factories and assess the prevalence of anemia through Employee State Insurance (ESI). Taking a proactive and collaborative approach, Shahi launched the "IronWoman" a project that tests women for their blood hemoglobin levels and provides iron tablets to those found anemic. In the first phase, Shahi partnered with ESI to conduct hemoglobin testing for around 20,000 women in 25 factories. We found that 29% of women were anemic and provided all affected women with free iron supplementation and treatment for three months through ESI.
Realizing the depth and extent of this problem, in December 2018 we launched the second phase of this project in our rural factories and have since tested an additional 13,500 women. We found that the incidence rate in rural factories is 22%, almost 8% lower than urban factories. These are interesting insights for Shahi and we are still looking into why there is a difference between urban and rural factories and how Shahi can support women to improve their hemoglobin levels. This is why we have partnered with Namma Wellness, a healthcare organization that provides specialized medical support services to corporates, to retest these women after three months and check for improvements in hemoglobin levels.
As a majority female company, we believe that women's health and well-being is a critical issue for us to address, and fighting anemia, which is considered to be the biggest cause of disability in India, takes top priority. We're also committed to learning and sharing our experience from this program. Good Business Lab, a not-for-profit social innovation lab incubated by Shahi, is conducting a randomized controlled trial (RCT) on this project to understand how regularly the women took tablets, if they changed their dietary habits to eat more iron rich foods, and whether the improvement in health was reflected in their productivity, attendance, energy levels and general satisfaction towards work. Through this rigorous research, we aim to build the business case for the industry and the wider private sector for investing in women's health, particularly the widespread problem of anemia among India's women.