Speaking at the UN Forum on Business and Human Rights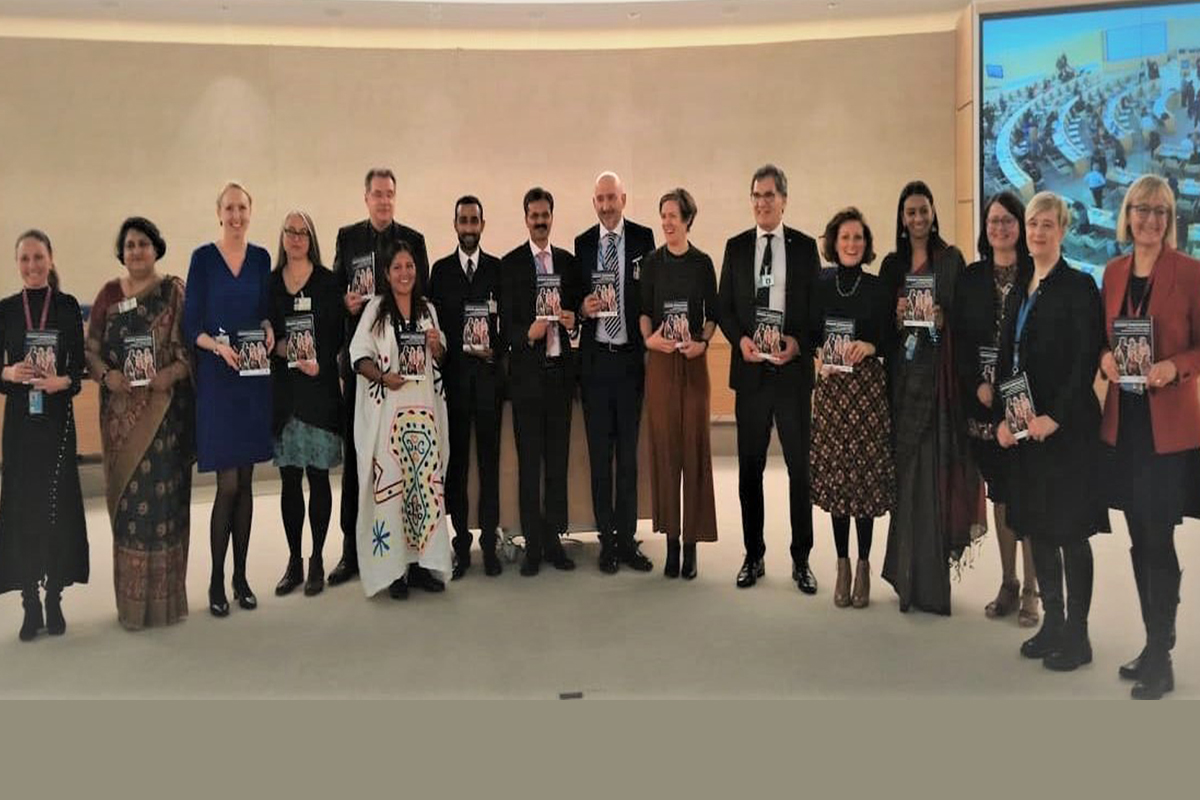 It was an honor to share our experiences on incorporating gender equality principles in business operations at the panel on 'Gender Guidance for the UN Guiding Principles on Business and Human Rights: From Paper to Practice' at the UN Forum on Business and Human Rights, the world's largest global gathering on business and human rights, held annually.
We were delighted to represent Indian businesses and the apparel industry among a diverse panel of lawyers, academia, civil society leaders from around the world at this three-day conference held in Geneva in November 2020. The objective of this was to invite diverse stakeholders to showcase, and brainstorm collectively, ways to implement the gender guidance for the UN Guiding Principles on Business and Human Rights (UNGPs).
Talking about the need for framing policies with a gender lens, particularly in the apparel industry, Anant Ahuja, Head of Organizational Development, Shahi Exports said, "India's female labor force participation rate at 26% is one of the lowest in the world. Yet in the apparel industry, we see more and more women joining the workforce, and we recognize our unique position to support this while ensuring a safe and enabling environment at work".
Shahi has been investing in women empowerment and health not only because it's the right thing to do, but also because we believe that it's a smart way to do business. We have done rigorous research on several programs that have proven to have both social benefits and business return on investment. While these are pre-emptive measures to build a better work environment, Anant Ahuja added, "We are also looking for ways to strengthen our grievance mechanisms. Most recently, we have started rolling out an SMS and IVR-based worker communication tool which leverages technology to increase accountability and transparency."
Listen to the full session view more.
United Nations Development Programme (UNDP) and the United Nations Working Group on Business and Human Rights have released a practical and user-friendly report on 'Gender Dimensions of the Guiding Principles on Business and Human Rights' with gender guidance and illustrative actions for each of the 31 UN Guiding Principles on Human Rights. This report will ensure better integration of a gender perspective in the business and human rights field by all relevant stakeholders.