Can the apparel industry help to reverse India's declining female work participation rate?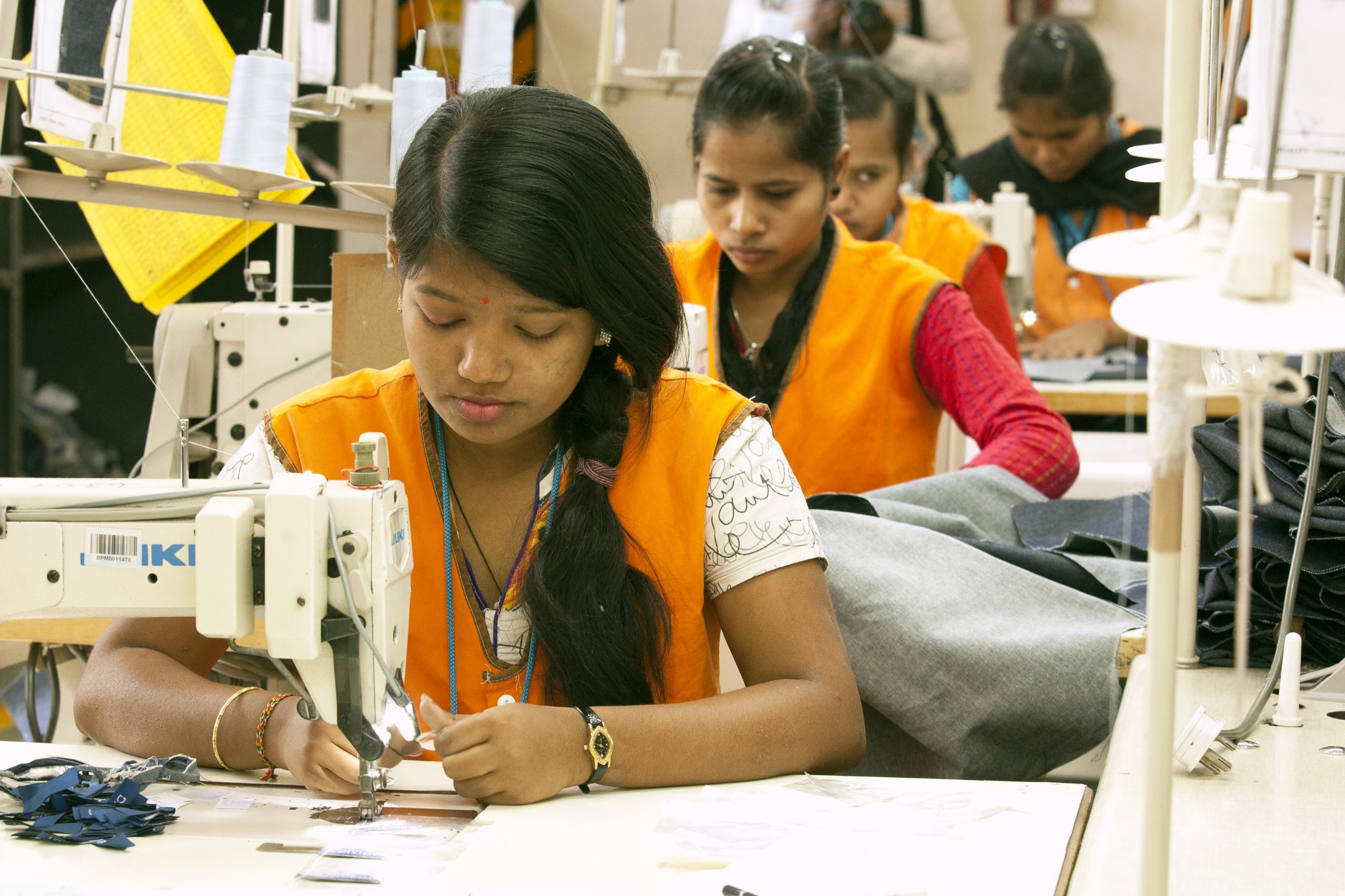 A commentary piece in the Economics Times by Arvind Panagariya, former Chief Economist at the Asian Development Bank and previous vice-chairman of the Government of India think-tank NITI Aayog, has highlighted the cost-efficiency of job creation in the apparel sector versus other industries. Comparing Shahi with Reliance Industries Limited (RIL) – a large conglomerate with operations in energy, petrochemicals, textiles, natural resources, retail, and telecommunications – he found that Shahi creates 252 times the number of jobs of RIL with a similar amount of assets. The findings lead to a conclusion that we have been committed to for many years: the apparel sector is a powerful opportunity to create high quality, formal employment, especially for India's dwindling female workforce.
To provide some context, India's female labor force participation (FLFP) rate i.e. the share of women in the workforce has fallen from 35 percent to 25 percent since 2004. For 18-24 year olds, the fall has been even greater – from 35.8 percent in 1994 to 20.2 percent in 2012. This is against a global average of 40 percent, placing India 120th of 131 ranked countries in terms of female labor force participation.
According to the World Bank, India could boost its growth by 1.5 percentage points to 9 percent per year if around 50 percent of women could join the workforce. Not only that, it would holistically impact women's empowerment and access to resources, and could radically impact a range of systemic social issues including gender-based violence and lack of educational opportunities for girls.
The apparel industry potentially provides a huge opportunity to turn the tide on India's declining female labor force participation rate. However, the challenge of getting women into the workforce uncovers a complex, multi-faceted set of issues, from traditional gender roles, to a deeply unequal split of household work (India has one of the world's largest gender gaps in unpaid work), to public safety.
Good Business Lab, a not-for-profit social innovation lab incubated by Shahi, is exploring one aspect of this challenge. Through randomized controlled evaluations across 10 rural training centres in Karnataka which train women in apparel industry skills, it is seeking to understand the most effective way to identify, train and support women to gain employment and stay in work, as well as its impact on their overall welfare and empowerment both in the household and at the workplace.
This is an important piece of work that Shahi is actively supporting. We truly believe in the potential of women to drive India's workforce forward and hope to unlock powerful findings that we can implement internally and share with the rest of the industry and country.
GBL has completed the baseline phase of the rural training center research project. For more information contact Lavanya Garg: garg@goodbusinesslab.org.