Creating Lasting Impact for Community Wellbeing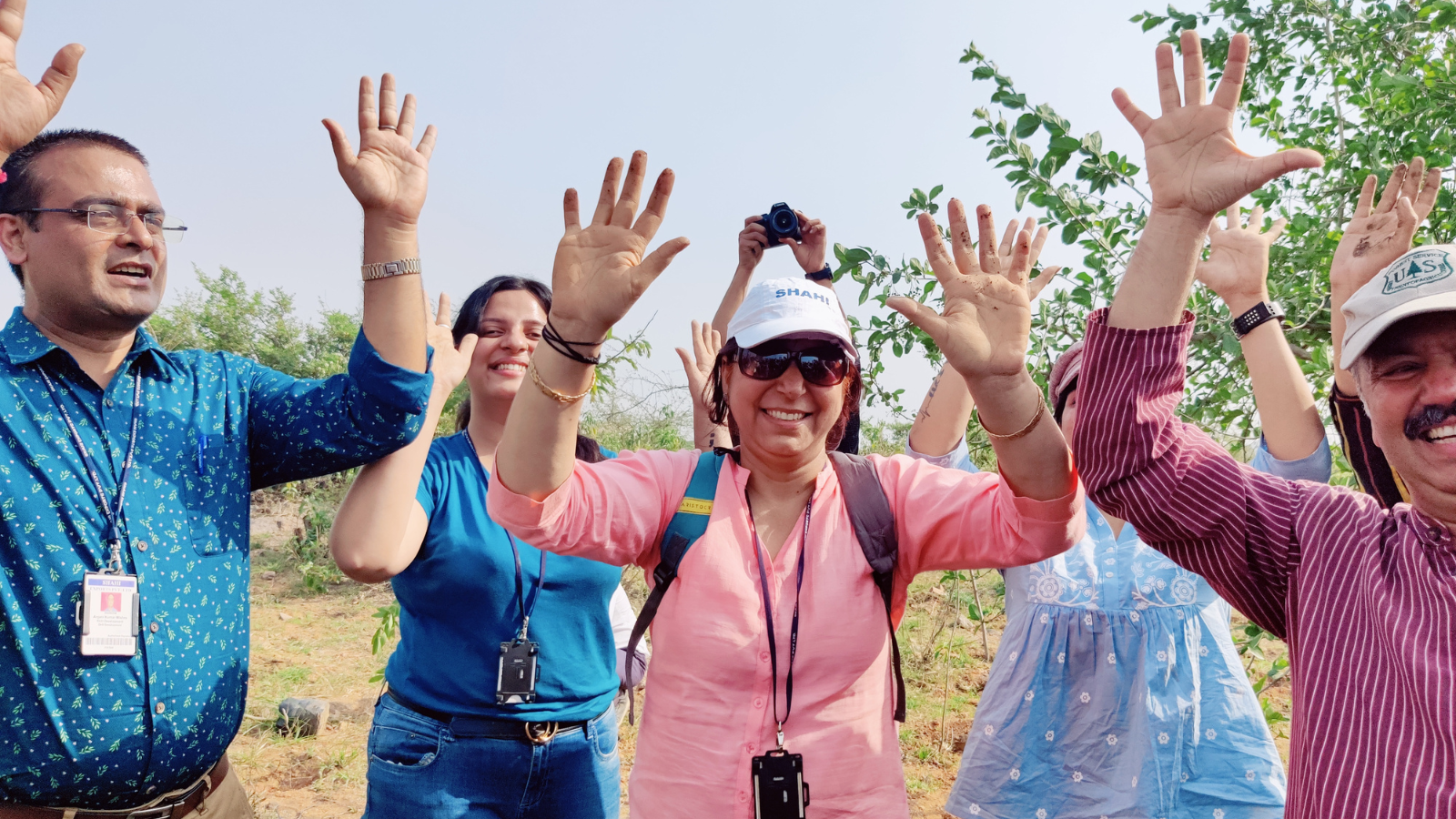 Driving Sustainability through Social Responsibility
According to the report 'Our Common Future' by the World Commission on Environment and Development, responsible corporate activities can lead to more significant sustainable development. The importance of corporate social responsibility and its connection to our core values has grown at Shahi. Strategic planning and incorporation into daily operations form the foundation of our corporate social responsibility (CSR).
Corporate Social Responsibility at Shahi
Through our programs, Shahi ensures the creation of efficient strategies to alleviate societal, environmental, and economic issues. It caters to some of the most vulnerable communities (largely women from low-income backgrounds), children, farmers, and migrant workers. It supports local government authorities and Non-Governmental Organisations (NGOs) to build communities for the better. With over 22,867 beneficiaries benefitted, Shahi has progressed towards making its CSR approach more resourceful, ethical, and sustainable.
The Potential for Lasting Impact
The Government of India's Census Data states that India has a population of 1.38 billion people, 67% of whom live in rural areas, most of which lack infrastructure and essential services. In this light, CSR has the power to change, alleviate, and even eliminate many common challenges faced by communities in India. CSR works to address the needs and aspirations of communities by building commitment to the development and upliftment of communities.
In the India Philanthropy Report 2022, Poverty Alleviation, Healthcare & WASH, Education & Skills, and Rural Development emerged as the highlighted theme areas that account for 70% of India's overall CSR budget. Compliant and accountable CSR has ensured that rural development and other facets of our society have made considerable strides in the right direction.
Our Engagement this Past Year
In the past year, Shahi has undertaken a variety of projects in the areas of Environmental Protection, The Welfare of Migrants, Health, Education and School Infrastructure, Covid Support along with Rural Development.
Environmental Protection
Environmental sustainability at Shahi is committed to the responsible use of natural resources and environmental protection.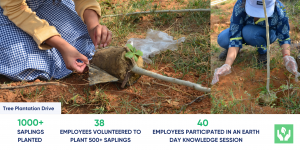 Shahi has conducted a tree plantation drive with Give Me Trees Trust (GMTT) to increase green cover and improve local air quality. GMTT is India's largest community-based voluntary tree planting and conservation movement in India. The environmental charity strongly believes in planting native species of trees (like Peepal, Neem, Pilkhan, and more) as they are the most beneficial trees suited for the environment and provide additional medicinal benefits.
Shahi has partnered with GMTT to plant trees on barren land in Delhi and convert it into a dense forest. The plantation drive is based on the Miyawaki Method, involving planting two trees per square meter to make a biodiversity hotspot in the city.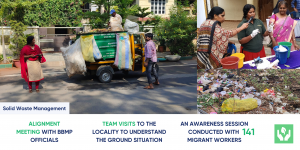 Shahi partnered with Saahas on the Sada Suchittva Arekere Program, within which Shahi established a sustainable Solid Waste Management (SWM) model in an identified area near Arekere Lake Bengaluru to reduce dumping waste into the lake. This initiative aligns with the Clean India Campaign's goal to build a cleaner and healthier environment for local communities.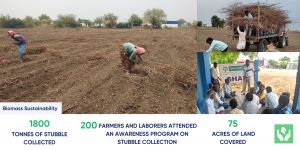 Shahi further partnered with Tanga Charitable Trust to launch the Biomass Sustainability Project. The program provided livelihood opportunities and extra income to local farmers in the Raichur region for farm waste collection. This effort prevents stubble burning and reduces carbon emissions in the region by extracting and converting crop residue into biomass.
The Welfare of Migrant Workers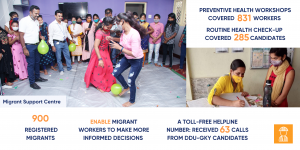 At Shahi, we recognize the challenges faced by migrant workers when relocating to new urban environments. Shahi joined hands with Odisha Rural Development and Marketing Society (ORMAS) to launch the Migrant Support Center.
With 900 registered migrants, this initiative intends to provide migrant workers with social, informational, functional, and psychological support and services to promote their integration into new urban surroundings.
Health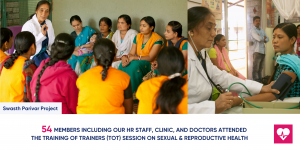 The Swasth Parivaar Project is a health intervention program for the vulnerable population of the Peenya Region in Bangalore, Karnataka. Under this project, Shahi jointly worked with the Family Planning Association of India (FPAI) to set up a satellite clinic to provide preventive and curative services for sexual and reproductive health.
The services include Family planning (Intrauterine devices, injectable and oral hormonal contraceptives, male and female condoms, emergency contraception), Maternal and child health services (Antenatal and postnatal care, treatment of minor illness and immunization), Prevention and management of sexually transmitted and reproductive tract infections including HIV.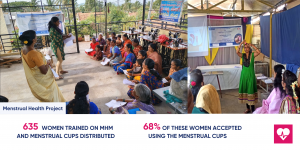 Shahi also launched the Menstrual Health Project to improve knowledge of menstrual hygiene management and promote access and acceptance of menstrual cups as safe sanitary products. In collaboration with Kamakshi Trust and Shakti (Rare Enterprises), the project trained over 1,698 women on menstrual health management and distributed menstrual cups. Over 68% of these women accepted using the menstrual cups provided. Overall, the project created menstrual health awareness for 2,750 migrant women in Karnataka.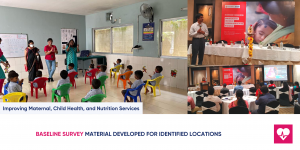 Further, Shahi, along with Save the Children, India (Bal Raksha Bharath), launched the program 'Improving Maternal, Child Health, and Nutrition Services' (MCHN) in Bengaluru (urban and rural), and districts of Hassan, Tumkur, Maddur, and Kolar in Karnataka. The focus is on providing quality maternal, child health, and nutrition care in Anganwadi and primary health centers in the targeted regions.
This capacity-building program allows accountability and engagement of local governments and communities to improve the use and quality of MCHN services. It addresses issues between pregnancy and a child's second birthday, as this 1000-day period is a critical time to impact a child's cognitive and physical development positively.
Education & School Infrastructure Improvement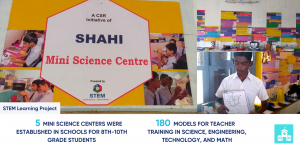 Shahi launched the STEM (Science, technology, engineering, and mathematics) learning project in association with STEM Learning Pvt. Ltd and Kamakshi Trust. Under this initiative, 5 mini science centers have been established in schools for 8th-10th grade students, and 180 modules have been provided for teacher training in science, engineering, technology, and math. The project also supports children in preparing for state and national level exhibition competitive programs.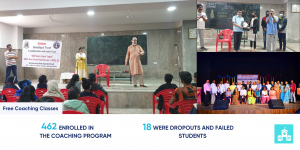 With Janodaya Trust, a social service organization working on social and community development, we provided free coaching classes and counseling sessions for 10th-standard students from economically weaker sections, including dropouts and failed students. More than 462 students have enrolled in the coaching program. Further, the school infrastructure development fund was utilized to construct toilet and water filter facilities, along with the provision of school bags and smart tablets for students.
Covid Support
At the peak of the pandemic, Shahi provided oxygen cylinders, beds, medicines, and first-aid boxes to primary health care centers and government hospitals in the regions of Kuppam, Mysore, and Hassan.
Many migrant workers were able to comfortably stay in Shahi's residence halls during the first lockdown. Shahi provided food, sanitizers, masks, and round-the-clock medical assistance from Janodaya. Shahi distributed covid relief kits to front-line workers, including nurses, the local police force, and residents, to help maintain social distance. A 'Doctor on Call' program was also set up to curb misinformation and provide counseling for symptoms.
Rural Development
Shahi built infrastructural development in rural Karnataka by creating bus shelters in the rural areas of Maddur and Tumkur. Further WASH facilities, infrastructural development, and painting of government schools and Solar Street Lights were provided at Bydagi, Hassan, and Maddur in Shivamogga.
The Next Step
As a forward-thinking organization, we are proud of the community and environment-driven initiatives we have led so far. As we progress, we shall strive for our CSR efforts to be pertinent locally and nationally and guided by the principles of sustainable development. We are keen to scale our initiatives through like-minded collaboration.