Partnership with Columbia Sportswear to provide clean water to communities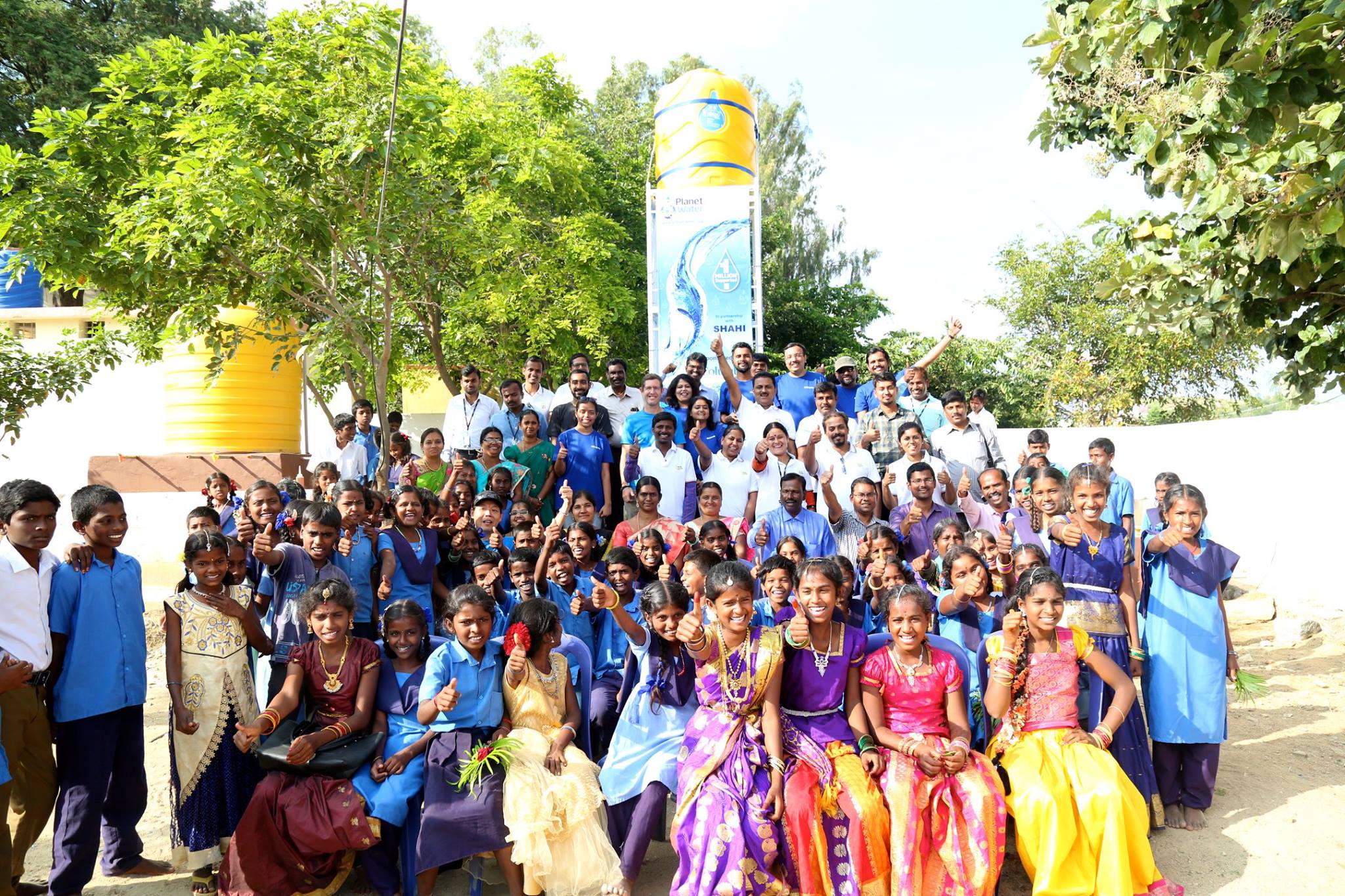 Columbia Sportswear, one of our key customers, is committed to reducing its water footprint across the supply chain. They have also partnered with Planet Water Foundation to give access to clean and accessible drinking water to schools in their supply chain communities. Columbia Sportswear and Shahi teamed up to invest in a water tower with ultra-filtration at a government school in Kuppam, Andhra Pradesh, near one of our factories.
According to water.org, globally around 844 million people lack access to safe water. Children are disproportionately affected by this as every two minutes, a child dies from a water-borne disease. Further, diarrhea is one of the top three leading causes of child death and this is often triggered from consuming unclean water.
On October 30, 2018, employee volunteers from both companies, came together to build the AquaTower and provide water-health and hygiene education to students and teachers. Before this water tank was set up, the school was reliant on a well with contaminated water. Now, more than 1,000 children and their families have access to clean water.
We are grateful to the Columbia Sportswear team, Planet Water Foundation and our cross-departmental teams that helped bring this project to life.