Gap Foundation's 40th anniversary celebrations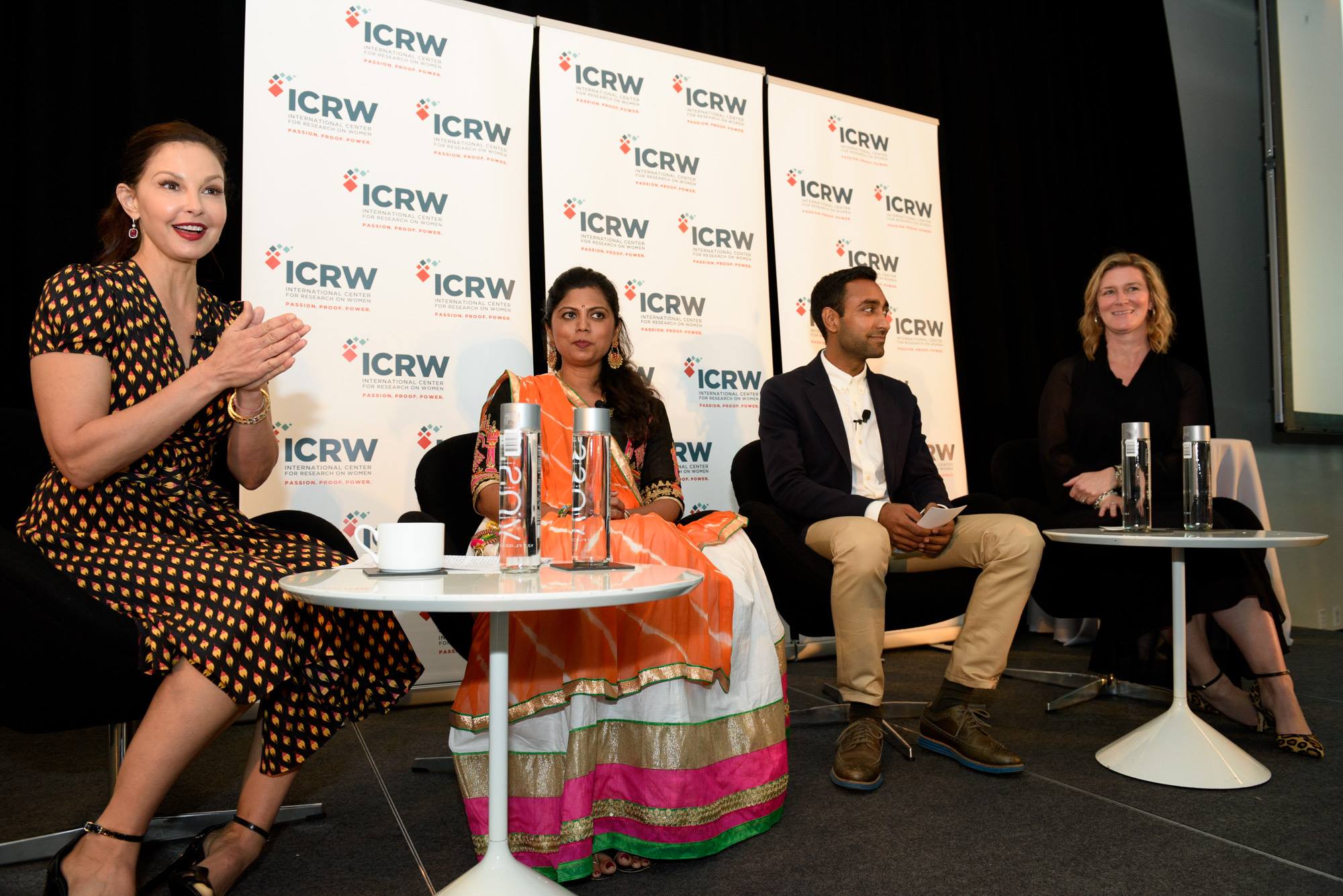 In September 2017, Shahi was invited to be a part of Gap Foundation's 40th anniversary celebrations. Three of our leaders were asked to speak about their experience driving Gap Inc.'s soft-skills training program called Personal Advancement and Career Enhancement (P.A.C.E.) across Shahi's factories.
P.A.C.E. has been close to our heart from day one – Shahi's inputs were taken at the time of program creation along with other credible partners. Mr. Jalandhar Giri, a Director at Shahi, has led the program at Shahi since its inception.
Because of Shahi's commitment to this cause, we became natural partners, and with the assistance of Washington-based International Center for Research on Women (ICRW) and Swasti Health Resource Center, a Bangalore-based NGO, a life-transforming program came into being after intense research and deliberations.
The garment industry employs a majority female workforce who often do not get to build a stock of soft skills needed to advance in their careers and better overcome personal challenges. P.A.C.E. has been designed to allow them unlock their potential through over 60 hours of training in various modules ranging from communication to financial literacy. Shahi was the first organization to run P.A.C.E. in its factories and has extended capsule versions of this program to key influencers in the participants' lives, including their male co-workers, supervisors and family members. Since launching in 2007, this program has expanded beyond factories to include women and girls in community settings. Shahi has trained more than 35,000 women under P.A.C.E. and our goal is to train 48,000 women by 2024.
At the Gap Foundation's 40th anniversary celebrations Chitra Ramdas spoke about P.A.C.E. and its impact on female garment workers. JD Giri and Anant Ahuja were also invited to speak with groups from Banana Republic and Athleta who were keen to know  more about Shahi's experience. A particularly exciting moment at the event was meeting Doris Fisher (co-founder of Gap Inc.) who started Gap Foundation just eight years after opening the first Gap Inc. store, with the ambition of "doing more" than just selling clothes. Through her commitment to advance women in the supply chain, P.A.C.E. has been scaled all over the world.
Later in the week, Chitra and Anant were panelists along with Kindley Walsh Lawlor (former VP, Gap Foundation) and Hollywood actor Ashley Judd at an event held during the United Nations General Assembly. Ashley Judd is known for her social activism, particularly on women's rights. She also sits on the Leadership Council of ICRW. The celebration was a reminder of the importance of investing in the women that power the global fashion industry and reaffirmed our conviction to keep innovating and doing more for them.
We're happy and honored to have been part of Gap Foundation's journey and hope to continue to advance women all over the world together.