Awarded "Best Performer Employer" by Ministry of Rural Development, GoI for three consecutive years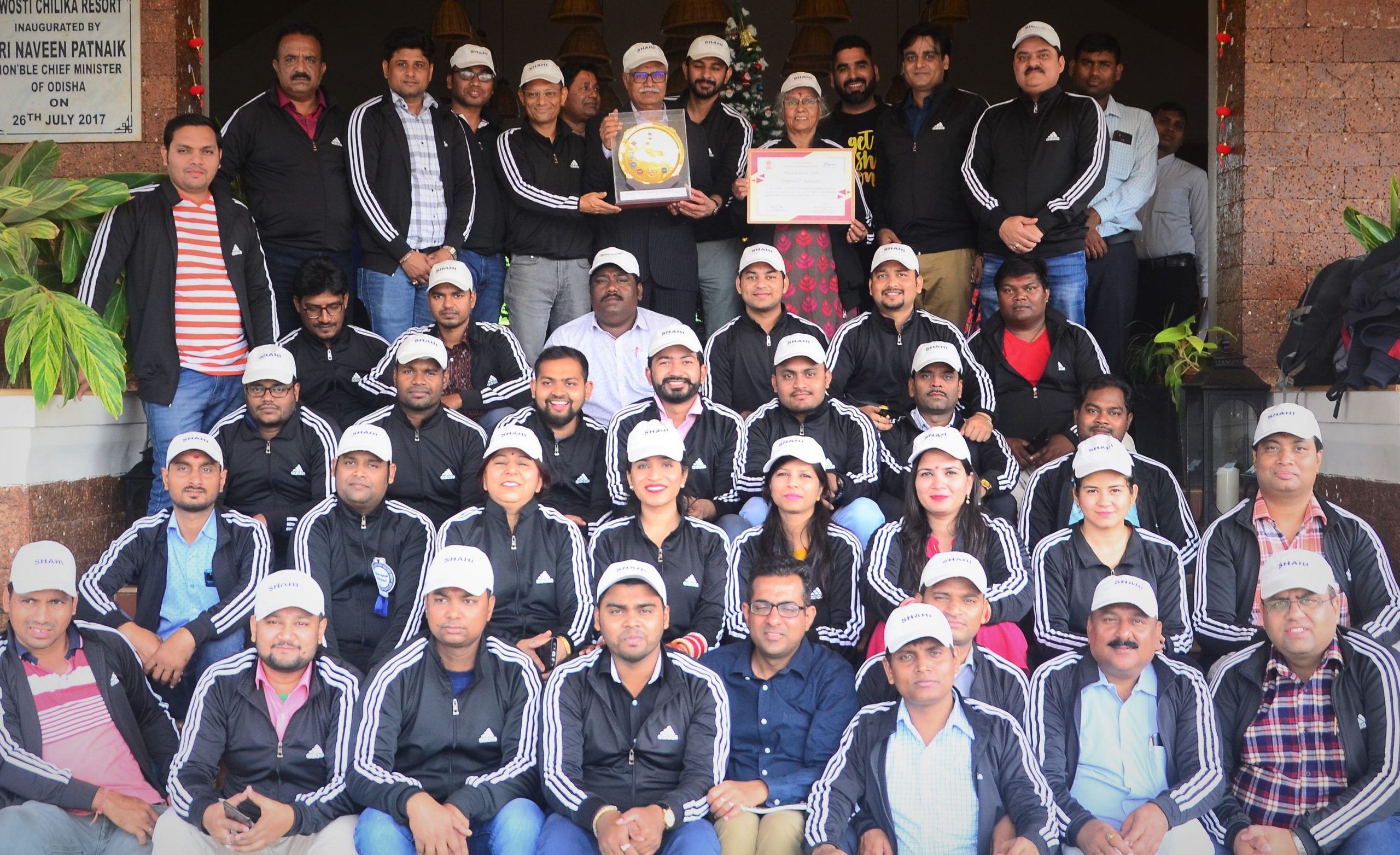 It was an honor to receive the "Best Performer Employer – Rank -1" National Award 2019 under Deen Dayal Upadhyaya Grameen Kaushalya Yojana (DDU GKY) by the Ministry of Rural Development (MoRD), Government of India (GoI).
The award recognizes Project Implementation Agencies (PIAs) under DDU GKY for skilling and employing the maximum number of youth from rural poor families. Kudos to Shahi team for winning this award for three consecutive years!
DDU GKY is a skilling and placement initiative launched in September 2014 by MoRD, GoI to support the income of rural poor households by developing skills and productive capacity of rural youth. The overall target of the scheme is to train 2.8 million youth by 2022.
Since 2013, Shahi has been establishing training centres across the country to provide stitching skills and increase the employability of rural population, with a focus on increasing female labor force participation. Through partnerships with local and national governments and companies such as Tata Steel, Spark Minda and ACC Trust, we have set up 36 training centers across different states, training over 20,000 women.
Shahi has always strived to provide access to skill-building and employment opportunities to less privileged sections of the society, especially women from rural and tribal villages. Guaranteed placements and various on-the-job training in our factories give them the opportunities to succeed in their career and fulfill their dreams and aspirations. Industry's collaboration with the Government is key in closing India's skill gap and enabling more women to enter the formal workforce. We look forward to continued engagement with the Government on programs like DDU GKY and SAMARTH in the coming years. We are also getting incredible support in establishing training centers from various renowned Corporates under their CSR programs."

– Jalandhar Giri, Director, Shahi Exports
For more information on skill development and collaboration opportunities, please write to us at od@shahi.co.in