Empowering women who power the global fashion industry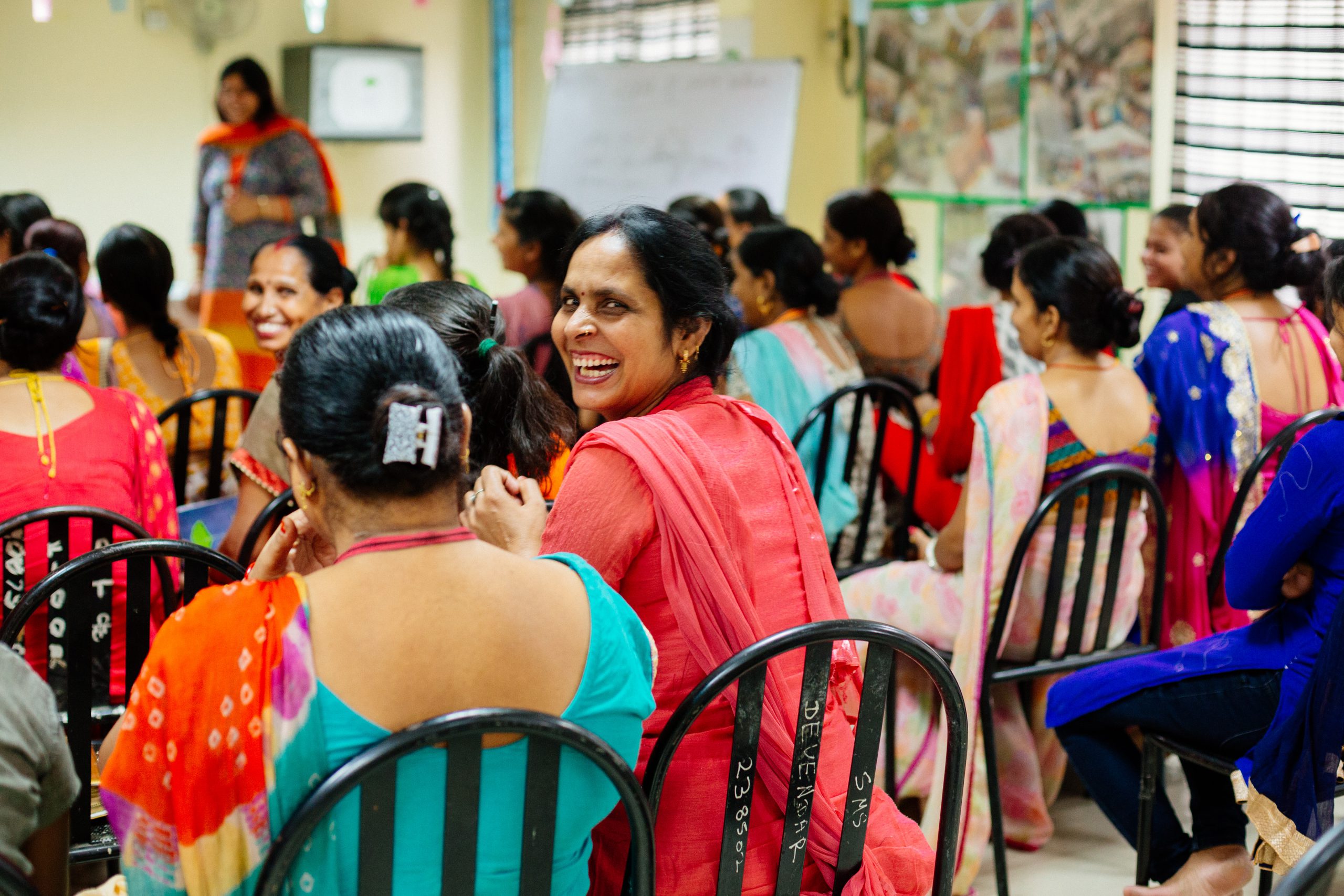 Our industry is reliant on female labor. At Shahi we employ more than 70,000 talented and capable women across our factories and corporate HQ, making us one of the biggest private employers of women in India. As we prepare to attend Women Deliver 2019, the world's largest conference on gender equality next month, we've been reflecting on what we're doing to support women so we can set some objectives for the future.
Over the last 40 years we've developed numerous programmes to support female workers. As we have built closer and closer relationships with our buyers, we've also co-created and implemented new and advanced programming with them – on issues from empowerment to health and leadership. We are increasingly also looking at processes and systems that can deliver greater gender equality at every level of the business. Below are a few of the initiatives we are currently working on.
Economic empowerment through skill building and employment
Since 2013, Shahi has been establishing training centers across the country to provide access to free training on sewing skills, after which they are guaranteed employment at Shahi factories. Through this, we hope to generate employment for rural populations, with a focus on increasing female labour force participation.
Supporting employees to identify, prevent and speak up about sexual harassment
As a part of our ongoing Prevention of Sexual Harassment (POSH) strategy, we are conducting regular awareness sessions across our factories what sexual harassment is and how it can be prevented and addressed through grievance redressal mechanisms at Shahi. Employees are also explained their rights as per the Prevention of Sexual Harassment at the Workplace Act. In 2019, we will be launching a new POSH program in two factories in partnership with H&M and C&A.
Piloting a new SMS-based, worker-management communication tool
Supported by a fantastic team at The Children's Place and  Good Business Lab (a not-for-profit innovation lab incubated by Shahi), we are currently piloting an SMS-based grievance redressal tool developed by Workplace Options across two factories. It's an anonymous system that we hope will enable greater reporting of issues, especially those involving gender discrimination and harassment. The pilot concludes this summer and the findings will inform a company-wide strategy for improving worker-management communication by leveraging technology.
Awareness and sensitization around gender-based discrimination and harassment
In partnership with C&A Foundation we launched a powerful program called 'Streelink' in two Shahi factories in Haryana, reaching 8,000 workers. The program aims to raise awareness of gender-based discrimination and violence through engaging games and street theatre.
Hemoglobin testing and iron tablets for anemic women
India has the largest number of anemic women in the world, with more than half (51%) of all women of reproductive age being anemic. Shahi partnered with Employee State Insurance (ESI) and Namma Wellness to launch "Ironwoman", a project to test hemoglobin levels and provide iron tablets to anemic women. We've also partnered with Good Business Lab to build the business case for the industry to invest in women's health. We have already screened over 30,000 women.
HERproject by BSR
In partnership with different brand partners, we are running HERproject by BSR in four factories.This program has three workplace-based interventions in health, financial inclusion and gender equality, created especially for women in supply chains. Since its inception in 2007, HERproject has been implemented in more than 700 workplaces across 14 countries and has increased the well-being, confidence, and economic potential of more than 800,000 women.
Personal Advancement and Career Enhancement (P.A.C.E.)
The P.A.C.E. programme needs no introduction on this blog! It's GAP Inc.'s proprietary, holistic life-skills training program for garment workers – which we helped to co-create in 2007 and which has become one of our flagship initiatives. To date, over 38,000 of our female workers have undertaken the 70-hour training programme, measurably increasing their self-esteem and self-efficacy both inside the factory and at home. This year we're formulating a strategy to take P.A.C.E. beyond our factories to adolescent girls and self-help groups (SHGs).
Sexual and Reproductive Health (SRH)
In partnership with the Family Planning Association of India (FPAI), we are supporting the goals of the UN Foundation's Universal Access programme by piloting a new programme to provide knowledge, support and SRH services to 9,000 workers across six factories in Karnataka. In-factory awareness sessions will be supported by a community satellite clinic close to workers' homes, which will provide professional services through FPAI reaching over 12,000 people. The programme will be evaluated by the Good Business Lab with the aim to scale a best-practice intervention across all factory units.
Like many other businesses in the world, Shahi has a long journey to reach gender equality but we are implementing multiple strategies to drive continuous improvement towards that goal. For instance, although the garment industry (including Shahi) employs a large number of women, it usually has few women in managerial and leadership positions. This is something we're committed to change. If you would like to talk about partnering to find new ways to support our female garment workers please get in touch with us at od@shahi.co.in.